The Luncheon Goes Virtual by Live Stream
Due to the uncertainty that COVID-19 has created for large gatherings at this time, and to protect the health and safety of our community, we have changed the format of the Hearts of Grace Women's Luncheon this year. In lieu of a large in-person gathering, we invite you to join us online on October 23rd for our first-ever Virtual Women's Luncheon! Tune in to watch the Virtual Luncheon program via live stream at 12:30 p.m. and support the Hearts of Grace mission – helping vulnerable women and their families in DuPage County – from the comfort of your own home.
To reserve your free virtual seat for the 2020 Hearts of Grace Virtual Women's Luncheon, click on the register button below.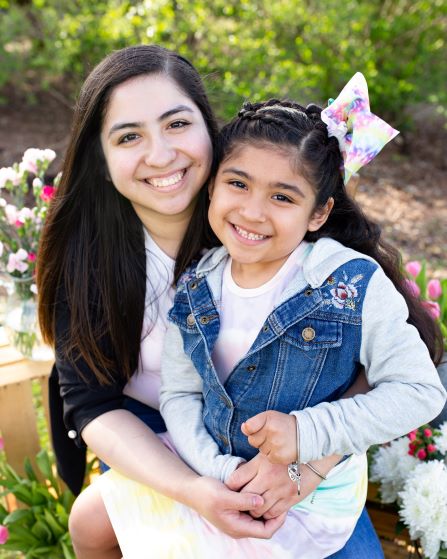 Virtual Luncheon Highlights
After consultation with our scheduled speaker, Anne Beiler, Founder of Auntie Anne's Pretzels, we've made the decision to reschedule her appearance to next year's 2021 Hearts of Grace Luncheon when you will be able enjoy her lively presentation in person.
In her place, the virtual presentation of the 2020 Hearts of Grace Luncheon will premiere via live stream on October 23, with heartwarming stories of women overcoming adversity and exciting updates on the impact of your gifts upon their lives – words that will touch your heart, warm your spirit, and remind us all of the importance of community. You will also have the opportunity to bid on impressive silent auction offerings and begin or renew your support for the Hearts of Grace mission that will transform lives – one family at a time.
New Format for Table Hosts

Changing the format of this year's luncheon has created an opportunity to increase participation and expand awareness of the Hearts of Grace mission. Thank you to the many "Virtual Table Hosts" who have signed up to help spread the word about the event and invite friends to tune in to the live stream program!

If you have not signed up to be a "Virtual Table Host" but are interested in serving in this capacity, please let us know! There are several ways to participate:
Host your own private gathering of friends and watch the Virtual Luncheon Live Stream together while enjoying food, fellowship and fun.
Invite friends to tune in to the Virtual Luncheon Live Stream and support the Hearts of Grace mission from their own homes.
Please contact Fredia Martin at fmartin@outreachcommin.org or 630.682.1910 to sign up or learn more.
Mission
Each year, the Women's Luncheon raises vital funding for life-changing programs that serve women and children in our community. This year, our Virtual Luncheon goal is $166,000.  Proceeds from the event benefit transitional housing programs for vulnerable young women and mothers in DuPage County; family stabilization and affordable counseling services; and strategic youth development programs that help children succeed in school, develop character and a relationship with God through faith in Jesus Christ.
Give Now to Support Hearts of Grace!
If you are unable to tune in to the Virtual Luncheon Live Stream on October 23, or would simply like to make a secure online gift today to support the Hearts of Grace mission, simply click on the "Give Now" Button below. Thank you!