Join us for the 34th Annual
Outreach Community Center Spring Dinner
Thursday, March 19th
Embassy Suites of Naperville
The Annual OCC Dinner is moving to March this year – so mark your calendars!
We look forward to you joining us for this very special event. For over 30 years, the Outreach Community Center in Carol Stream has transformed the lives of many of our most vulnerable neighbors, with Youth Development and Family Stabilization programs centered around Educational/Mentoring, Counseling/Case Management and Older Adult services. Our partners and volunteers include local churches, businesses and service clubs — and together we provided support to over 1,700 people last year alone.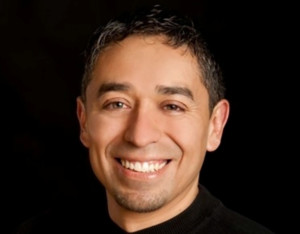 This year, we are thrilled to announce Pastor Paco Amador as our keynote speaker, where he will share an inspirational story of faith and hope.
Paco Amador has been Pastor of New Life Community Church in the Little Village neighborhood since 2005. Pastor Paco' was born in Mexico City and following a desire to serve Christ from the age of 14, he moved to Chicago to attend Moody Bible Institute. In 1990, he visited the Little Village neighborhood for the first time and fell in love with the community. Prior to his pastorate, he taught school for nine years, worked at Lawndale Christian Health Center and served as a missionary in Spain. He and his wife have seven children and cannot imagine a better place to live in the entire world than in La Villita.
Interested in hosting a table?
Dinner Hosts are invaluable to the programs and outcomes at OCC, so we invite you to consider this important role. We welcome your input, so please contact me directly at your convenience.