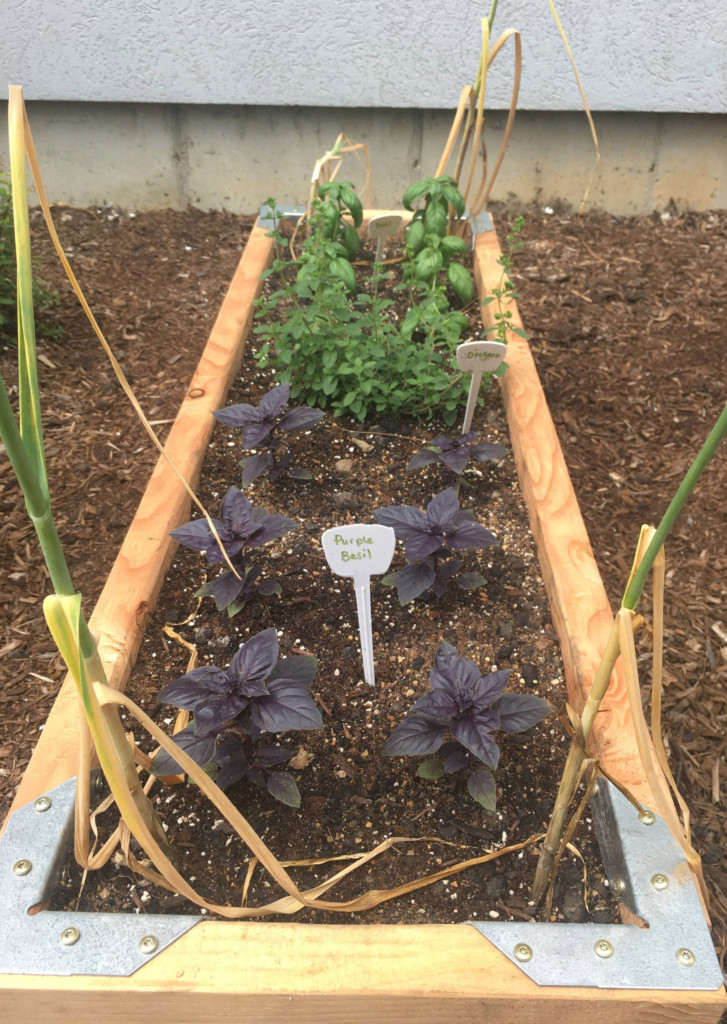 This summer is bringing a first to Outreach Community Center in Carol Stream (OCC): a garden on site! The garden was installed in partnership with the Garden of Wheaton, a local business dedicated to organic garden installation and maintenance.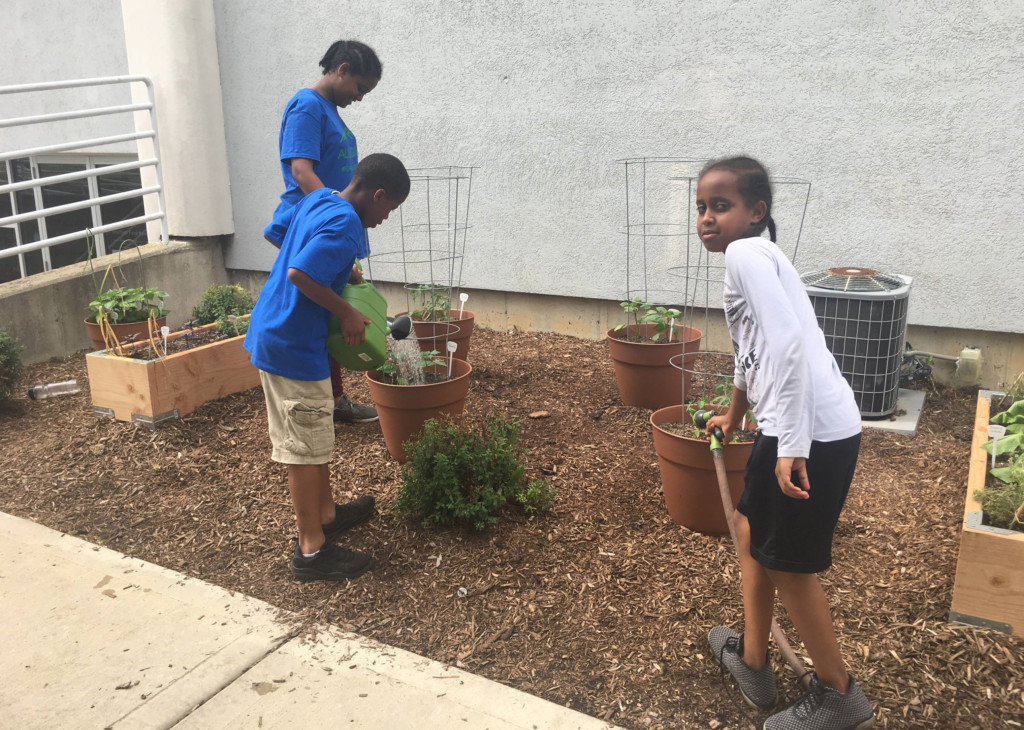 OCC Director Dina Hilliard says all student programs will be involved in the ongoing maintenance and harvesting of the garden. "We hope to use some of the harvested produce for our elementary cooking program and the bi-monthly older adult luncheons, and if there is anything left, we plan to donate to our OCC families and community members."
The current garden houses tomatoes, hot peppers, tomatillos, basil, garlic, romaine lettuce, pumpkin and squash.
"Our education staff has discussed the fact that some of our students do not know what everyday vegetables like carrots and celery look like in their natural state," says Dina. "Part of the goal of this garden is to teach our students about the journey of produce from garden to table, and to give them a role in that journey."