Thanks to Books for Birthdays, a ministry of Hearts of Grace, each elementary and middle school student at Outreach Community Center in Carol Stream receives a new book for his or her birthday! On April 5, students with April birthdays selected a book from the birthday cart, received a birthday bag, and visited with Books for Birthdays committee member Connie Weaver.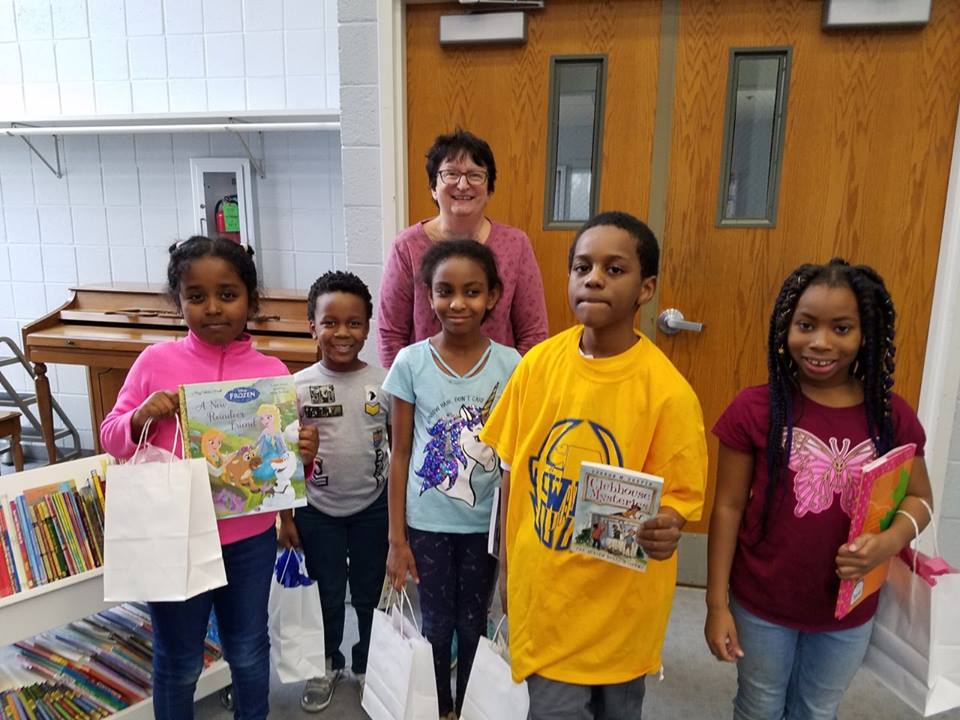 Outreach Community Center in Carol Stream (OCC) is a multi-purpose, neighborhood resource center serving residents in southeast Carol Stream since 1986. Our goal is to help neighborhood residents work together to build a stronger community. Staff are professionally trained in education and human services, sharing a common commitment to minister to each person's physical, social and spiritual needs. Services are available without preference to all people and, where fees apply, based on one's ability to pay.
Hearts of Grace, the women's network of Outreach Community Ministries, consists of faith-filled women committed to helping vulnerable women and their families living in DuPage County. The Hearts of Grace mission is accomplished through financial and prayer support for women and their families who are nurtured through the programs offered at Outreach Community Ministries.