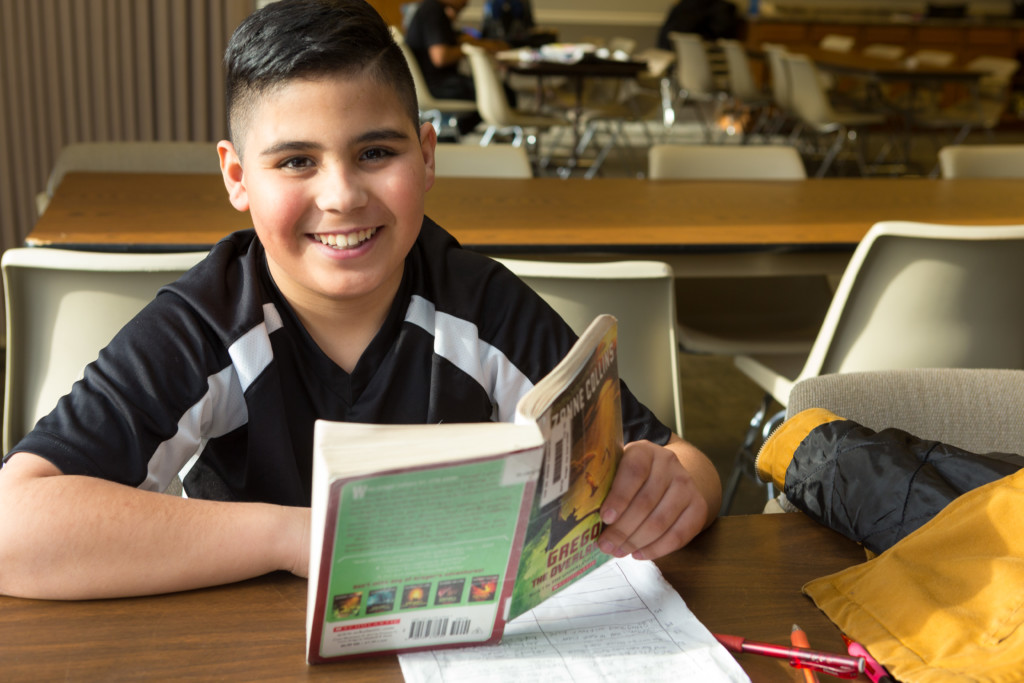 Exciting news! The Alfred Bersted Foundation, Bank of America, N.S., Trustee, is offering a $25,000 matching challenge grant for new and increased donations to the Warrenville Youth & Family Services (WYFS) Quest Program until June 30! Now is the perfect time to begin supporting Warrenville's at-risk youth or to increase your giving.
The Alfred Bersted Foundation, established in 1972, supports and promotes quality educational, human services and health care programming for underserved people in DuPage, DeKalb, Kane and McHenry Counties in Illinois. The foundation selected Outreach because of the proven effectiveness of its programs. Our youth development programs provide a structured and safe environment for junior high and early senior high after school and during the summer, where at-risk students engage in homework assistance, one-on-one tutoring, life skills training, recreation and community service projects.
Chris, an eighth-grade program participant, says Quest is the best part of his day. "My grades have really improved and I can have fun here," he says. "The staff and volunteers really care about me and help me reach my goals."
The lives of students like Chris are enriched daily – academically, socially and relationally – as the Quest program makes a lasting, positive impact on them, improving the trajectories of their future. In addition to the 78 students who participated in the Superb Student Program at Outreach Community Center in Carol Stream (OCC) last year, Quest engaged 71 students last year and 91% of these students maintained or improved their overall GPA.
Thank you for accepting the Bersted Challenge for Youth Development at Quest! Together we can make a difference for our youth!
The match expires at midnight, June 30, 2017 so donate now!