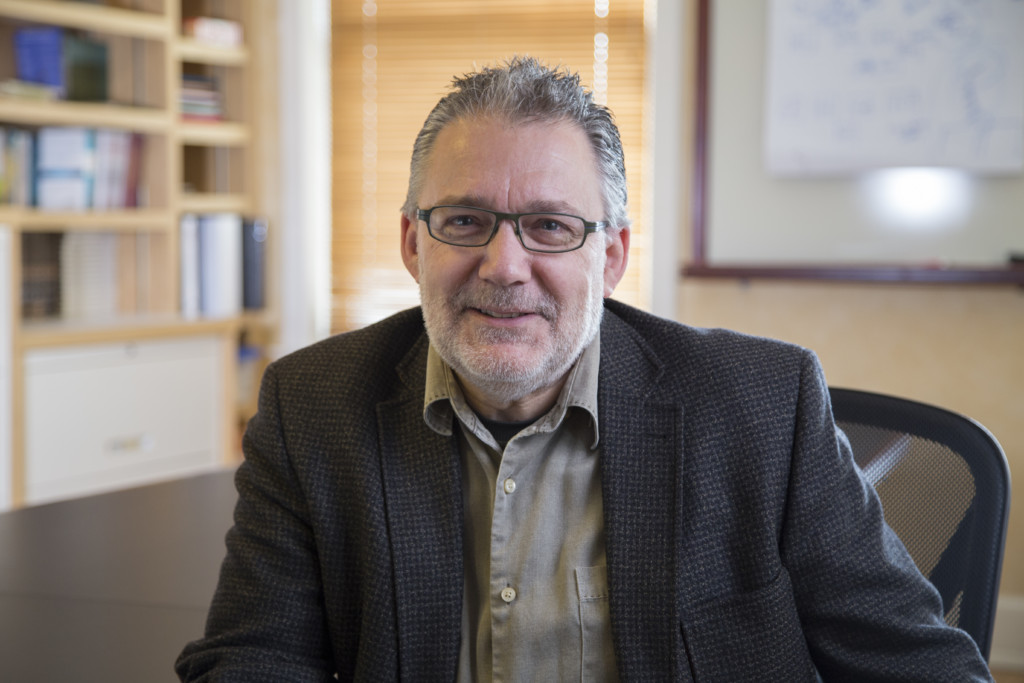 Congratulations to Chris Ellerman, chief executive officer, on 40 years of service at Outreach Community Ministries!
Chris first started working at Outreach in 1977, as the only employee. He and his wife Carlene have opened their home to homeless teens and young adults and together have transitioned over 70 young people into adulthood through their family-based mentorship work. For the past 20 years, his work has focused exclusively on ministry leadership and holistic, compassion ministry development. Today Outreach is a substantial organization sponsoring five faith-based community service organizations in collaboration with over 25 partner churches, serving the most vulnerable residents in DuPage County.
"Chris is a tremendous leader here at Outreach and in the greater DuPage community," said Vanessa Roth, chief operating officer of Outreach Community Ministries. "He has built our organization in partnering with local churches to provide hope and to bless all who we serve. It has been an honor to work alongside him. His desire is for Outreach to be a platform for people to find Jesus. He is an inspiring leader to work for."
"It is exciting to work alongside Chris's passion and vision knowing that he has devoted the last 40 years to serving people through Outreach. His leadership is unmatched," adds Chase Madigan, Outreach's chief financial officer.
Chris was presented with a 40-year momento at three Outreach Christmas Breakfasts, breakfasts held annually in December for Outreach partners. The award was inscribed with a quote from Jean Vanier, one of Chris's role models. When receiving his award Chris remarked, "Thank you to Carlene for being my partner through it all. I've been able to serve because she's been by my side."
"Chris's dedication to this ministry and community is unparalleled," said Sue Herrmann, president of the OCM Board of Trustees. "It has been an honor and a privilege to serve on the OCM Board of Trustees with Chris and see him lead through passion and expertise as the CEO of Outreach."
"Chris leads with a high level of excellence that encourages all of us at Outreach to strive to serve our neighbors with our best abilities," said Bonnie Malcolm Chrisman, vice president of Resource Development. "His passion and vision for our community is unwavering, and we are looking forward to the innovative ideas Chris will bring to Outreach in the years to come."