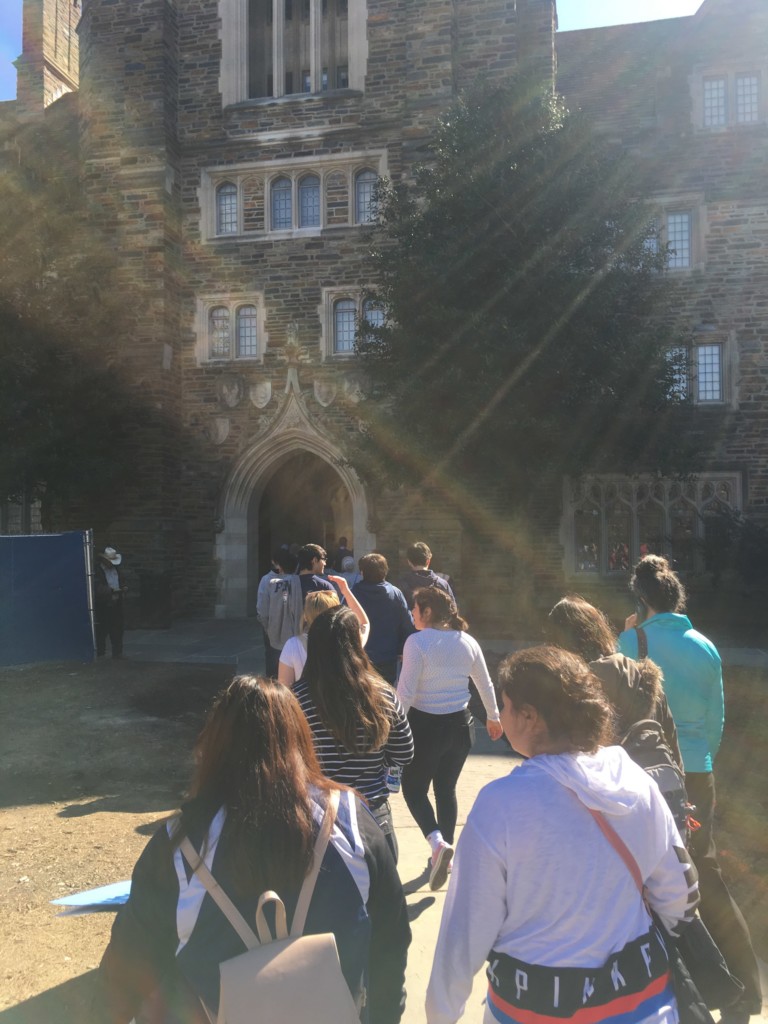 High school students from the Outreach Community Center in Carol Stream SALT (Student Achievement Leadership Team) program and Puente del Pueblo's high school program embarked on their spring break college tour at the end of March. This year the group headed east and visited Ohio State University, Marshall University, Wingate University, Duke University, and Howard University. They also spent time sightseeing in Washington D.C. and met with their congressional representative.
"The college tour is an important opportunity for our students," says Connie Tintera, youth education and employment instructor. "Many of them will be the first person in their family to attend college. The tour helps them see college as an achievable goal and helps them explore their options."
SALT is a program for high school students who are interested in developing leadership skills and pursuing higher education or vocational training. The students must be motivated to attain high levels of academic achievement, employment, and strong character. Students meet with program staff during the week for discussion, activities, and academic tutoring. Open gym nights and Bible study groups are optional activities. Occasional field trips, college visits, retreats and career nights are offered. The spring break college tour is offered yearly to students interested in the College Opportunity Program.
Puente del Pueblo, a ministry of Wheaton Bible Church and Iglesia del Pueblo, works in West Chicago to foster change that benefit residents' personal, family and community lives. Outreach serves at Puente on behalf of Wheaton Bible Church, providing consultation, management and community services. In 2012, city officials asked Puente to take over its youth service system and expand its after-school and summer-school youth programs to more complexes in West Chicago. Today, Puente is offering programming at Main Park Apartments and continuing to expand at Timber Lake Apartments.