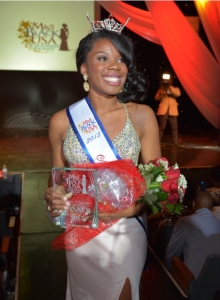 Destiny Lee
Miss Black Illinois USA 2015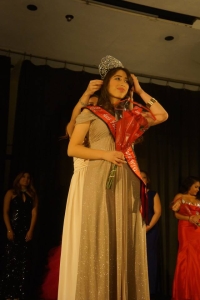 Tannia Escobar
Miss Flores de Cultura 2015
Beauty, brains and talent – a College Opportunity Program student and graduate have recently proven they have all three in spades. COP grad Destiny Lee was recently crowned Miss Black Illinois USA and COP student Tannia Escobar has won the Latina beauty pageant Flores de Cultura!
Miss Black Illinois USA
Along with the title of Miss Black Illinois USA, Destiny received a $5,000 prize package that includes scholarship funding, a photo shoot, a round-trip plane ticket and hotel accommodations to Miss Black USA. The competition took place on October 25 at The DuSable Museum of African American History.
In addition to the overall title, Destiny won Miss Congeniality as well as the fitness portion of the event. During the on-stage questions, judges asked her who she considered her hero. Getting teary-eyed, she told judges that it was her mother because she was a single mom who worked hard and provided for her children.
The 24-year-old holds a Bachelor of Science in Health Education from Eastern Illinois University. She's using her new title to continue working with youth, and tutors in the SALT after-school high school program at OCC. Destiny will compete in the Miss Black USA pageant in Washington, D.C., next year.
Miss Flores de Cultura
Current COP student Tannia Escobar competed in Flores de Cultura on the campus of Western Illinois University, where she is currently a sophomore. Elements of the competition included modeling a traditional outfit from her country of origin (Nicaragua), speaking about her country to the crowd, and answering the question from the judges, "What does it mean to be a Latina?" The pageant took place on November 14.
According to OCC College Coach Lauren Maher, Tannia was given only a month to prepare for the pageant. She spent a lot of time prepping and practicing in the midst of her busy schedule. Tannia's parents, grandmother, and brothers were able to attend the pageant, and according to Lauren, they could not have been prouder.