Our team of professionals are licensed clinical psychologists and psychological examiners with extensive experience working with those with social/emotional, learning and neuropsychological concerns. The director of the Assessment Clinic and lead psychologists also have extensive training and/or board certification in School Neuropsychology.
Comprehensive psychological testing by a clinical psychologist can provide evaluations to address the following issues:
Learning Disabilities
Academic Accommodations (ACT, College Prep Exams, AP, Graduate School Level Test, Classroom Accommodations)
Intellectual/Academic Strengths and Challenges
ADHD or other Behavioral Concerns
Emotional Concerns (anxiety, depression)
Emotional/Social Functioning
Social Functioning
Autism Spectrum Issues
Adoption Evaluations
Vocational/Career Testing
Ministry/Clergy Evaluations
Pre-field Assessments
Cost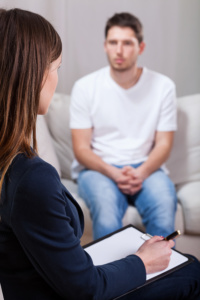 The Psychological Assessment Clinic provides the highest quality testing at the most reasonable cost possible. Costs vary by the type of testing required. The cost of testing will be provided prior to your appointment. Payment is required at the time of service (cash, check, credit cards or money order). In certain circumstances, a payment plan and/or scholarship funds may be utilized. Costs may be partly covered through medical insurance. We are in-network providers for Blue Cross Blue Shield PPO plans. For other insurance plans, please check with your provider regarding coverage for psychological testing.
To learn more or schedule an appointment:
We welcome any questions you might have and look forward to discussing how we can serve you.
Dr. Jessica Marshall
Assessment Clinic Director
630.871.2100 x208
Office location:
Outreach Community Counseling Center
336 E. Gundersen Drive, Suite B
Carol Stream, IL 60188
630.871.2100