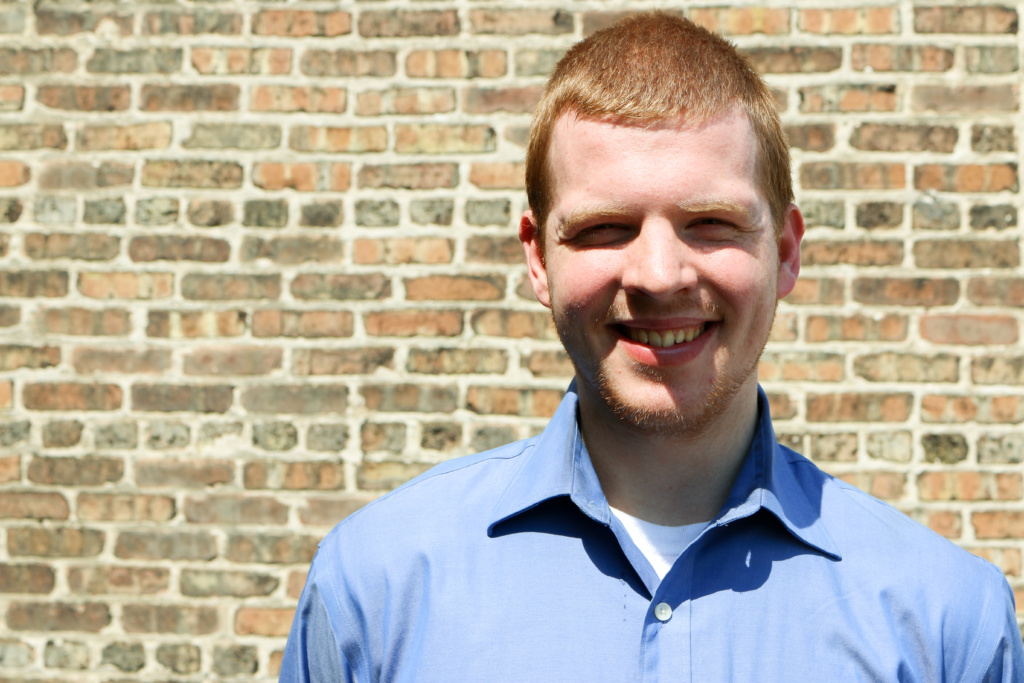 When Dale was 19 years old, he moved out of his house with the goal of gaining life skills and independence. He had a steady job for a while but ended up quitting. "As they say, I was young and foolish," says Dale. "Suddenly I was unemployed and struggling to find work."
Dale not only lacked a job; he lacked direction. But thanks to a church connection, Dale was invited to the Employment Opportunity Center (EOC) where he gained all that and more.
"A job is one of the most basic things that a person needs," he says. "EOC provided me with a job and income—something I desperately needed—but it also gave me encouragement, guidance and experience that allowed me to move on to meaningful full-time employment."
Dale started working in the warehouse at Jubilee Furniture, where he would unload furniture donations from the truck and distribute and rearrange them on the store's floor. When the store was open, he would also help customers.
In his second phase of the program, he would ride in the truck with Cameron Foster, Jubilee Furniture's lead driver/transportation coordinator, to pick up and load furniture donations from around the community. It was in this truck that Dale says he learned a lot about life and work. "I got a lot of encouragement from Cameron," says Dale. "In a world that's increasingly non-Christian, it's rare that you can work in an environment where you can talk about everything under the sun. Driving for hours in the summer was the perfect opportunity to take advantage of that. The experience was priceless."
Dale credits the Jubilee Furniture and EOC staff, volunteers and program participants with creating a wonderful work environment and a safe place to talk about important things. "Bruce Kessler [then-operations manager] had a way of looking into your heart and blessing you with really sincere words of encouragement that I never experienced before," he says. "And I really appreciated John Wasp [warehouse manager] and Cameron Foster [transportation coordinator] for their affirmation of my job performance, which is something that many managers simply don't express. I give God all the glory for where he's brought me, but I'm also very thankful for the Outreach staff who supported me along the way!"
Dale's time in the program was such a positive experience for him, he encouraged his brother to also join EOC.
After completing the first two phases of the program, Dale was ready to move on. He started work at FedEx, one of the Center's corporate partners, on September 15, 2015. Today, he's employed there as a full-time package handler. All his time spent loading and unloading trucks at Jubilee Furniture prepared him for this new role.
He says he loves his job and, with opportunities to move up at the company, would consider working at FedEx the rest of his life. But he currently has other dreams in mind as he plans for his future. "Right now I'm seriously considering the military," he says. "That's probably where I'm headed within the next year or two. I'm praying about it."
Know someone who would benefit from EOC? Call 630-682-1910 to get started.[/fusion_builder_column][/fusion_builder_row][/fusion_builder_container]