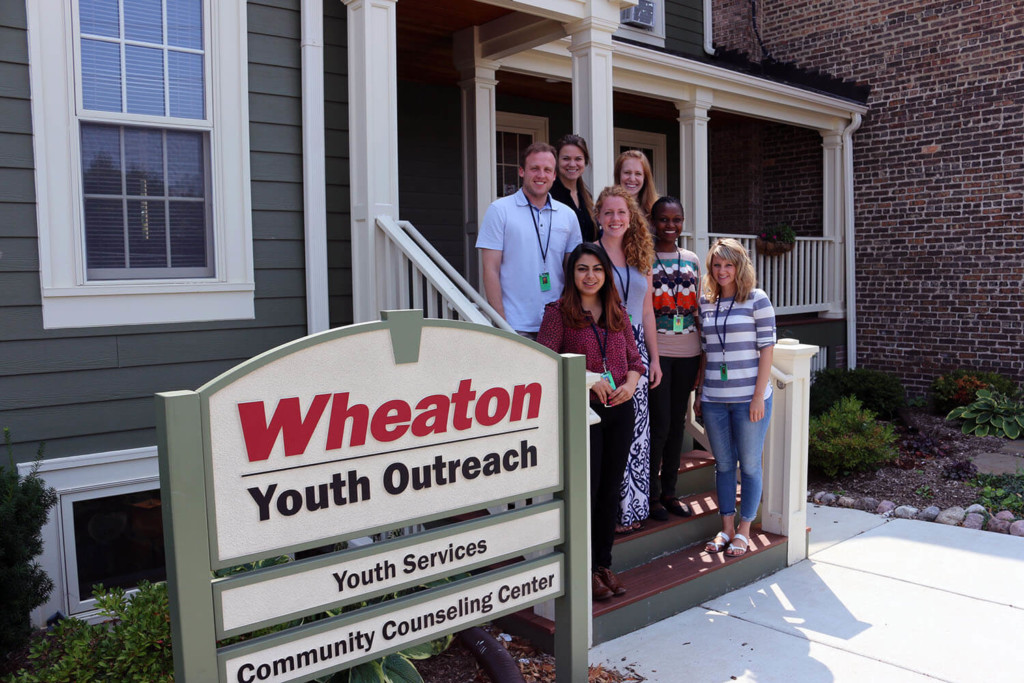 This fall, students at West Chicago Community High School won't have to travel very far to their counseling appointments at Wheaton Youth Outreach (WYO); their counselor will be right down the hall. Thanks to an expanded partnership, WYO counselors now have office space in the WCCHS building.
According to Kimmerly Buchholz, WYO Youth & Family Therapist, this is the definition of a win-win. "We are serving students the school may not be able to reach, we are embedded in the school, and we have access to our clients' school performance and behavior," she says. "This partnership is especially successful in the West Chicago community because many of our clients would be unable to make it to our offices in Wheaton due to transportation or a lack of parental involvement, usually because they are working many jobs."
How it works: WCCHS guidance counselors and school social workers initiate the process by referring students to WYO. Most students are considered at-risk of future difficulties, meaning they may be from homes of modest income, have incarcerated parents or domestic violence in the home, be truant, be experiencing depression and/or anxiety, or be on the brink of the juvenile justice or child welfare system. Once they've received a referral, students then meet with WYO counselors in offices at the school.
"This definitely reduces the number of missed sessions due to a client forgetting or a lack of transportation," says Kimmerly. "We have parental permission to talk to the school, so we are often notified if our clients are suspended or failing classes. We are sometimes included in meetings, and if our clients are hospitalized, we're a part of the team to create a safety plan for their return to school."
"It has been very helpful to have relationships with the WCCHS staff because it makes it easier to advocate for our clients," she adds.
Kimmerly says students have reacted positively. "Because there are so many counselors in the building, the stigma of 'seeing a counselor' seems to go away. I've had many students wave to me in the hallway and say to their friends, 'Oh, that's my counselor,'" she says. "It also seems to be validating to our clients that they have a whole team working on their behalf: sometimes their social worker, guidance counselor, school nurse and their WYO therapist. They have a built-in support system that helps them stay accountable, especially when they're struggling academically."
That support system can benefit the student's entire family. Sometimes counselors see students individually at school, and then have family sessions at WYO. As a result, clients are usually more invested because they have had more time to build a relationship with therapists before coming into a family session.
Kimmerly is excited to expand WYO's presence this year; three staff members and four interns will have access to the school. "What started as a referral source, like many neighboring high schools, now provides counselors with WCCHS staff ID badges, private conference rooms, access to our clients' class schedules and a system to send passes to our students' classes to remind them when and where to meet," she says. "This partnership has absolutely grown, and is a fantastic set-up."