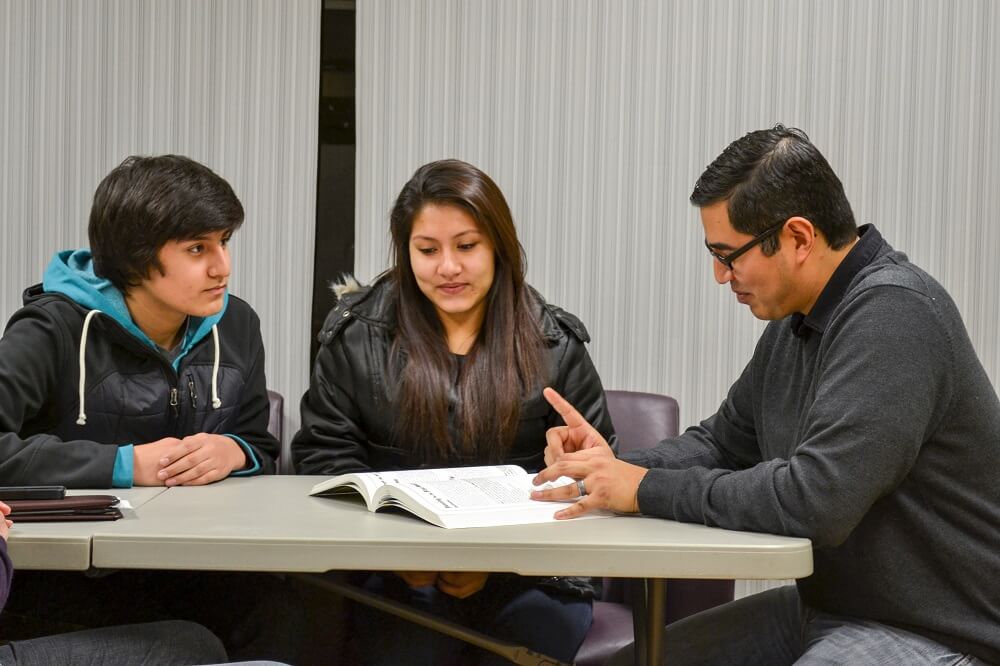 When Puente del Pueblo, a joint ministry of Wheaton Bible Church, Iglesia del Pueblo and Outreach, launched its high school program in November 2014, many students assumed it was a social hangout. Saul Flores, Puente del Pueblo High School Program Coordinator, needed to transform this expectation, but realized some kids would give up on the program if he changed it abruptly.
"We knew we needed to create a thoughtful transition," says Saul. Saul and Eric Kachold, High School Program Intern, began with a casual atmosphere—they provided food and activities, and the only goal was getting homework done together. Students showed up late, without backpacks or homework, and they would mess around, kicking soccer balls inside the building.
"They complained about wanting 'fun things' like Xbox, YouTube and Facebook," says Saul. "Over time, we began to show the students that this way of doing things wasn't benefitting them. We started asking them, 'What should we do? How can we change?'"
Gradually they started to mold the students' expectations. Now, just a few months later, the students arrive mostly on time. They begin the evening by signing themselves in via a computer that registers their check-in time. This check-in includes recording the homework they brought; as soon as they sign in, they get to work. It is a quiet, productive time.
"A clear culture and expectation shift has taken place," says Saul. "It's gone from 'we are here to goof off' to 'we are here to work.'" Some students realize that if they complete homework before the program starts at 7 p.m., Saul will sign them off and they can relax, have fun and play table games with friends. Video games are entirely out of the picture—students know that if they want screen time, they can get it at home.
"Recently, a student pointed to the room's TV and said, 'Does that even work?' He had never seen it turned on!" says Saul. This successful change in the program culture has been a huge first step in fashioning the high school program.