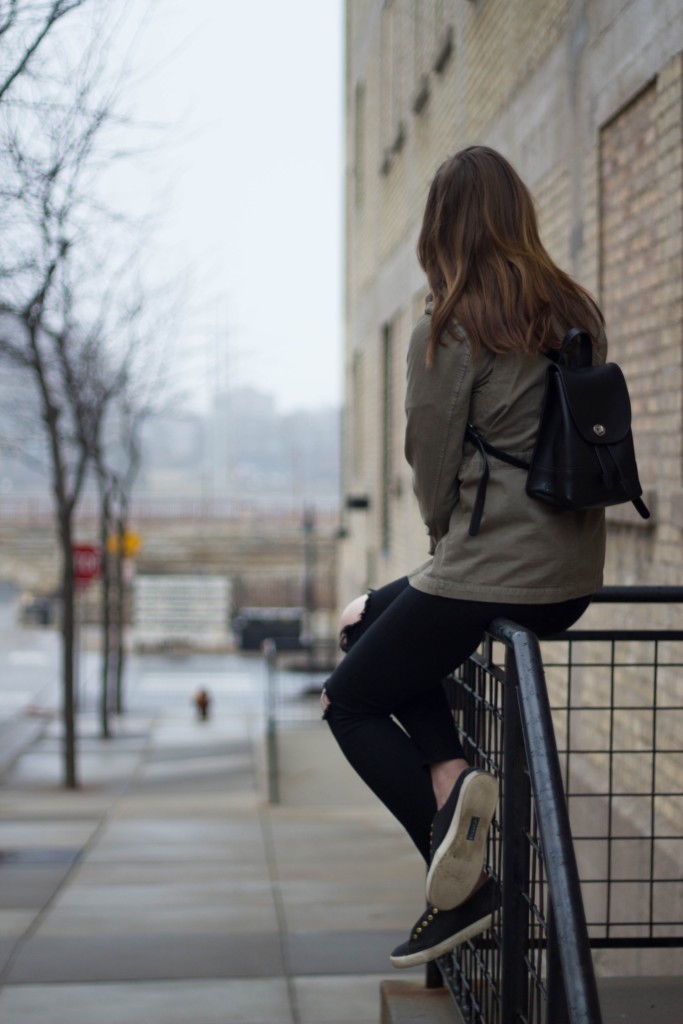 When Claire* first entered the Employment Opportunity Center (EOC), she was homeless, jobless and alone. A recent high school grad, most of her family was homeless or living with multiple families in an apartment—there was barely room for her to sleep on the floor. She didn't have any connections or anyone to reach out to. She had nowhere to turn.
Finding Outreach
Thankfully, she found Outreach. She entered EOC and began by taking tests to assess her job readiness and skill set. She started an internship, but there were worries about her ability to hold down a full-time job.
Meanwhile, EOC staff connected her to Outreach's transitional housing program. When she first arrived, she was quiet. "She rarely spoke, and when she would, it was actually verbally quiet," says Hawthorne House Program Director Bethany Bacon. "We had to ask her to speak up because we couldn't hear her."
But little by little, Claire began showing signs of promise. Although she had a few setbacks during her internship, she kept coming back and saying, "I can do this."
She also gradually started speaking up for herself. "Over the course of two years, she's learned to express her opinion and to advocate for herself," says Bethany. "This has helped in every area of her life."
Hard Work Pays Off
She worked her way from the internship to a part-time job in data entry to a full-time job. According to Bethany, her coworkers keep training her in different areas of their company so she can get more experience, and have increased her hours and her pay. "Internships are usually awesome learning experiences for the girls but don't always transition into a full-time job," she says. "It's so great that Claire now has a full-time job that she loves, and her coworkers love her and are really supportive of her."
Claire also started attending college. She struggled with some of her classes but worked hard, found a tutor, and made a comeback from some early challenges.
About six months ago she obtained her very first car. While the car was donated, she saved her money ahead of time to pay for expenses such as registration and car insurance. "It was a really big deal because she had never saved that much money before," says Bethany. "The fact that she has a car is incredible. She had only received her license two months before she got the car!"
She recently took the next step toward independence and signed a lease for an apartment. Bethany says the transformation has been incredible. "If you asked me in January if I thought this girl could live alone by September, I would not have been sure. She had many things stacked against her. But she has done an amazing job."
A Recipe for Success
Bethany credits Claire's hard work and character for her success. "Claire is very appreciative. She doesn't take anything for granted and it comes out with everyone she meets," she says. "Wherever she goes, job, school, or anywhere else, everyone says she's so great. Because she has such a sweet personality and strong work ethic, others want to rally around her and help her succeed."
Her transformation wouldn't have been possible without the partnership between Outreach's transitional housing program and Employment Opportunity Center. "EOC helped Claire find employment and get through school so we could focus on her life skills, aptitude, independence and self-sufficiency," she says. "We're so thankful that Claire is one of many young people that our transitional housing program and Employment Opportunity Center could provide with hope and opportunities."
*Name changed.