"For where your treasure is, there will your heart be also." (Matthew 6:21)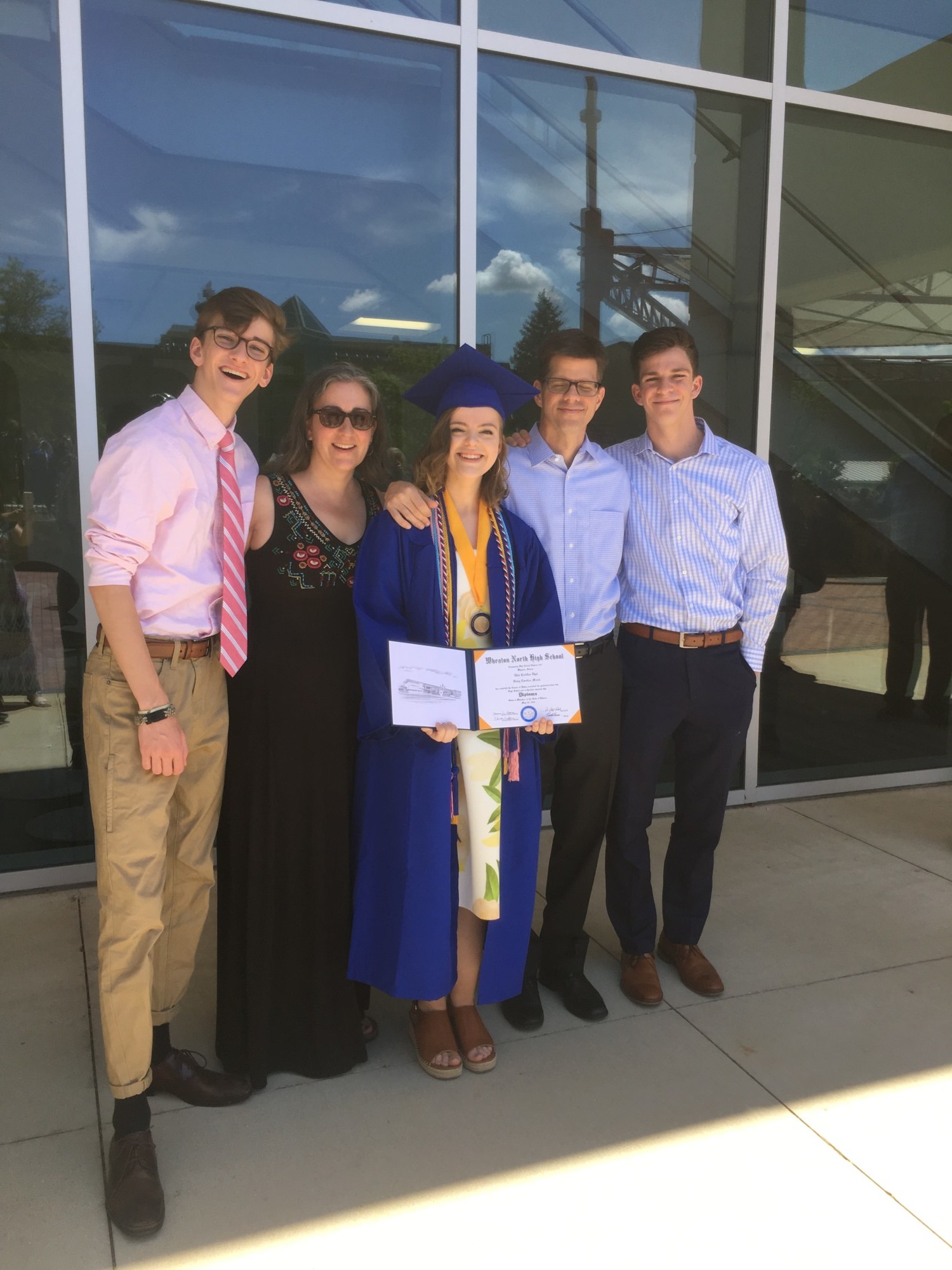 Hal and Jennifer Merck have long been familiar with Outreach Community Ministries and its benefit in the Wheaton community. "From the moment we stepped foot onto Wheaton College's campus as freshmen, we heard about Wheaton Youth Outreach and Outreach Community Ministries," said Jennifer. After moving away to attend graduate school, they returned to Wheaton to raise their family, where they have lived for the past 26 years.
When considering where to direct their Kingdom dollars, Outreach stood out as a hub of activity. "Everywhere we turned, we saw people in our community being helped by Outreach," says Jennifer. "We saw the Kingdom impact of Outreach within local churches, schools, in our neighborhoods. Whether talking to people of faith or non-Christian neighbors, we noticed a consensus that Outreach was doing excellent work with deep impact. We knew the work Outreach was doing was the kind of work we could support."
Over the years, the Mercks' respect for and engagement with Outreach has grown. They have gotten to know the young women of Hawthorne House, purchased gifts for the OCC (Outreach Community Center in Carol Stream) Christmas Store and sung Christmas carols with the older residents of Villagebrook Apartments (OCC-Villagebrook). They have met with OCC parents and middle school staff in an effort bridge and deepen community relationships. Not surprisingly, OCC was the hub where school administrators could best meet with neighborhood parents.
The Mercks have supported the Outreach mission financially and have encouraged All Souls Anglican Church, where they worship, to partner as well. They faithfully engage as event hosts, inviting guests to the Hearts of Grace Fall Luncheon and OCC Spring Dinner, helping introduce new friends to this missional ministry.
"There is another way, though, that allows us to maximize the financial impact we have on the Kingdom work of Outreach," Jennifer says. "Hal works for the McDonald's Corporation, which matches our giving to Outreach, dollar-for-dollar. The first year required a little research into McDonald's procedures to be certain Outreach was eligible to receive their corporate matching gift. Since then, the process has been simple. What a terrific opportunity to double the impact of our gifts to Outreach!"
Reflecting on Matthew 6:21, Jennifer says, "I do think our hearts tend to follow where our treasures are. As we spend and as we give, our hearts become attached to the things we buy and people and organizations we give to. I wonder, also, if the reverse may be true: where your heart is, there is your treasure. For Hal and me and our family, we choose to allow our treasure to follow our heart for the work of God's Kingdom. We invite others to join with us and with the entire Outreach team as they bring the Good News of Shalom to the world."