Hearts of Grace members are encouraged to serve their community through volunteer service at Outreach.
Books for Birthdays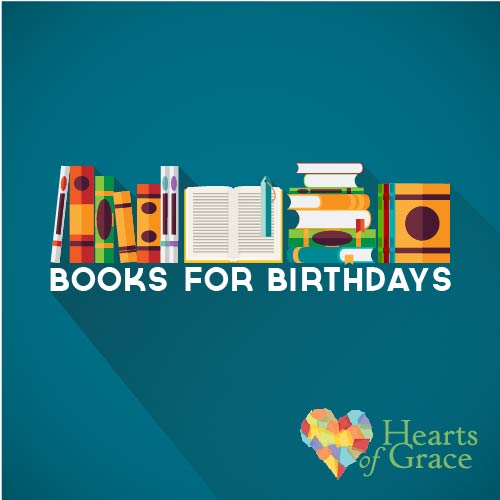 Give the gift of reading to children served by Hearts of Grace! Books for Birthdays gives every child at the Outreach Community Center in Carol Stream enrolled in 1st grade through middle school a new book on their birthday, a personalized birthday card, birthday bag and treats. In the first year of the program, children also receive a story book Bible. The Hearts of Grace ministry also created a sharing library at Jubilee Village, where toddlers and moms have access to new books.
Books are gifts that keep on giving. Studies show that a family's socioeconomic status is linked to access to books and reading proficiency. Without books at home, students cannot practice reading and lag behind peers. Books for Birthdays directly addresses this need and reminds each child of their worth in God's kingdom.
This ministry project, launched in January 2017, is a huge success and is meeting its objective of blessing women and children nurtured through Outreach programs.
Note: We are currently in need of books for older children (ages 8-11).
How you can engage:
Provide new books from our wish list of pre-selected, age and culturally appropriate books

Purchase from Amazon.com and have the books shipped directly to Outreach.
Or, download our wish list to purchase your books locally. Deliver to Outreach's administrative offices (373 S. Schmale Rd, Suite 102, Carol Stream, IL 60188) or bring to a card/bag decorating party.
Bring a small group of seven together to make personalized birthday cards and gift bags
Come together with friends to assemble birthday bags and treats
Gather a small group or come solo. All are welcome!
Call 630.682.1910 to sign-up for parties.
Hearts of Grace Ministry Project Leadership Team
Darcie Bonga, Megan Dominguez, Kaye Filkin, Sue Herrmann, Tina Keenon, Bonnie Malcolm Chrisman, Bonnie Pihl, Connie Weaver, Barb Wisdom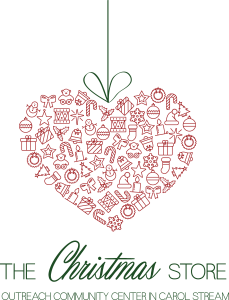 The Christmas Store Project
The Christmas Store at the Outreach Community Center is the highlight of the holiday season for more than 400 families who live in the neighborhood surrounding the Center. Residents are able to shop for new presents for their children at 75% off retail cost. More than 3,000 presents are distributed each year! Gift drives throughout the broader community provide the new presents.
The Hearts of Grace community is invited to support this Outreach ministry initiative. Click here to register or to learn about more volunteer opportunities at the Christmas Store.
Jubilee Furniture Project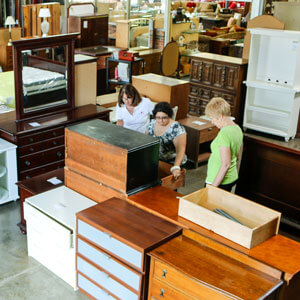 Jubilee Furniture is Outreach's warehouse-sized used furniture outlet, located at 730 E North Avenue in Carol Stream.
Customer Service Teams of four to five volunteers are needed to fulfill shifts on Thursdays, Fridays and Saturdays at the store. Become a part of the fastest growing resale outlet in DuPage County. Volunteers from the Hearts of Grace community are welcome to take part in this Outreach social enterprise. Complete the volunteer form.
Interested in helping sell collectibles through e-commerce websites such as Ebay? Join the online marketing team for Jubilee Furniture and help maximize the money raised for Outreach's programs. Complete the volunteer form.