Dependable transportation is often taken for granted. Without it, many face obstacles in retaining employment. Outreach relies on volunteers to ensure many of the young adults participating in the Employment Opportunity Center (EOC) have a way to and from work.
When Dave Heslinga retired from his civil engineering career in 2018, he was looking for a meaningful way to serve his community. He learned about the need for drivers through the OCM newsletter and has been helping our young people ever since. Dave shared, "A lot of these guys have had some difficult circumstances in life, and I am happy if I can make a small difference in someone's life."
Dave appreciates hearing about the students' future plans. He shared a story of a young man's commitment to go to trade school and become an electrician so he can one-day be a property manager and own his own buildings. The EOC's training program encourages participants from diverse backgrounds to pursue their high school diploma and to gain paid work experience and on-the-job training.
Volunteering and being active in the local faith community is a way of life for Dave. He notes, "As a Christian, you serve others and care about others." In addition to volunteering at Outreach, he donates his time at a local food pantry, at World Relief, and is an elder at Highpoint Church in Wheaton.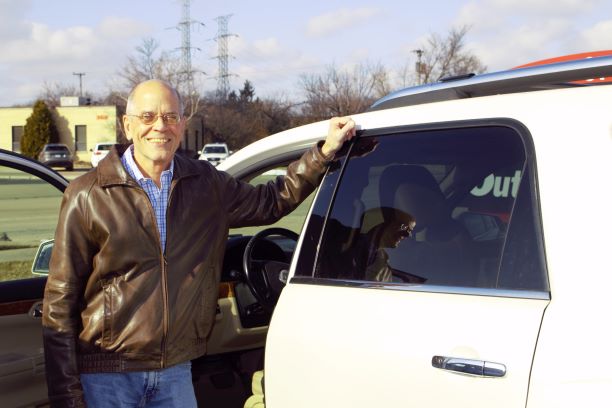 Serving as a volunteer provides an opportunity to put our faith into action and practice compassion for those in different walks of life. "We are grateful for Dave's dedication," said Mindy Inman, Director of Volunteer Service, "his consistency with his service has spoken volumes." She adds, "Driving is really a tangible service for us – it directly affects how many young adults we're able to serve."
SERVE & IMPACT         
Across our agency, volunteers serve in an array of roles that impact our local communities. Visit outreachcommin.org/volunteer to discover how you can make a difference through volunteering. Not sure where to start or what would be a good fit? Contact Mindy Inman, Director of Volunteer Services at minman@outreachcommin.org