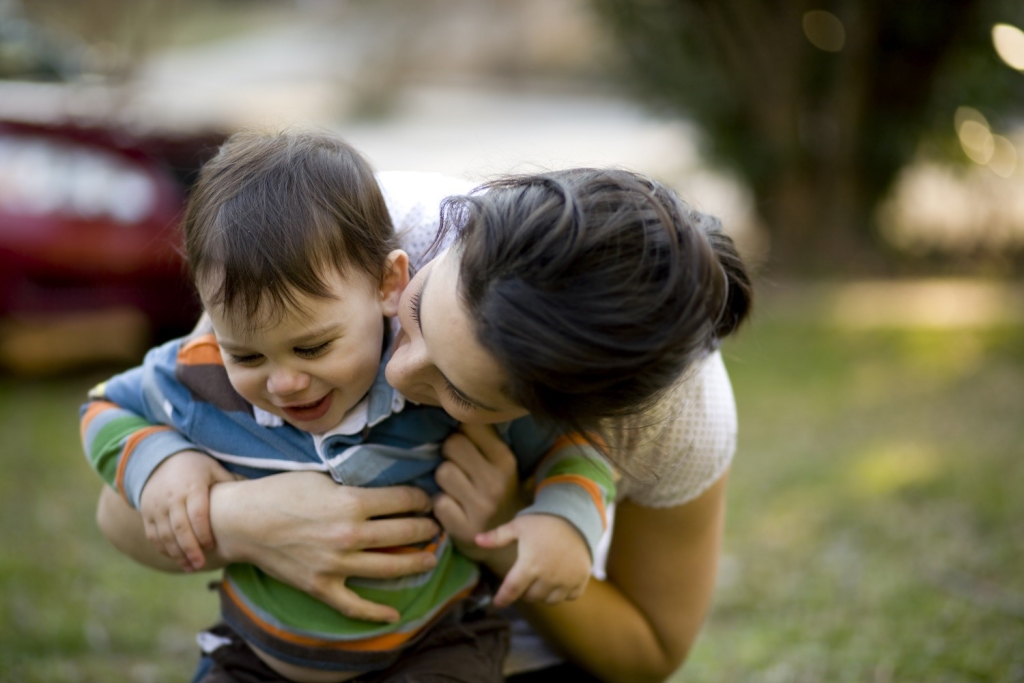 At eight months pregnant, Jennie had nowhere to go.
After she and her boyfriend ended their relationship, she moved out and had no one to support her. She tried moving in with her ailing grandmother, but the situation couldn't work long-term.
Finding Refuge
Fortunately for Jennie and her baby, she found Jubilee Village. "I'm so grateful I was able to move into the transitional housing program," she says. "Everyone has been so loving and encouraging, and it truly has been like a family."
Three weeks after moving in, she gave birth to her son. House parents and counselors helped Jennie learn to parent a newborn, in addition to case management, counseling and life skills classes. Case management included financial literacy lessons, with sessions on budgeting and learning to live independently. Throughout her two years at Jubilee Village, Jennie managed to pay off most of her debt, build a savings account and find a full-time office job.
The community at Jubilee Village helped Jennie feel loved and supported. "It was important to me to know that, even though my son and I live in our own apartment at Jubilee Village, when I struggle—whether it be financially, emotionally, or with parenting—there is always a loving house parent who is happily available just down the hall."
Graduate Living
When Jennie's time at Jubilee Village ended, she was accepted into the Graduate Living program, which is available to young mothers who successfully complete their requirements during the first two years at Jubilee Village. Graduate Living helps transition young women from the program by requiring increased rent and an apartment lease, while still offering case management and community. The program currently houses two girls, with hopes of three in 2015.
Both stages of the program have made a difference in Jennie's life. "I've gained the self-confidence to be the best mom I can be," she says. "I am working at a great full-time job and I have more money saved as a single mom than I ever did before I had a child—which is usually the opposite of what you hear of a new single mom's finances!"
Thanks to Jubilee Village, Jennie has grown into a loving and confident parent who's learned to manage her finances and support herself. With a new career, hard-earned savings and newly-acquired life skills, Jennie is eagerly anticipating the future with her son.