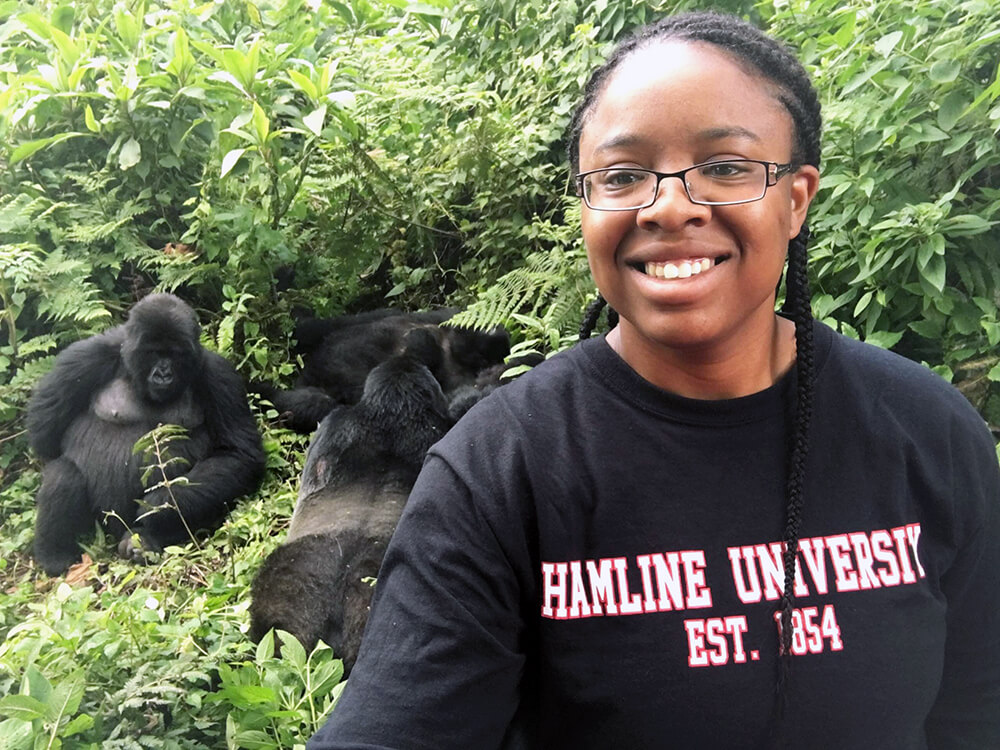 Jessica Beamon has been a part of Outreach programs since she was in elementary school. Now, she is going into her senior year of college at Hamline University, and recently returned from an educational trip to Rwanda.
Jessica started in the Jubilee Neighborhood School program at Outreach Community Center in Carol Stream (OCC), and has worked her way up through the programs offered at OCC. Jessica feels thankful for the time she spent in Outreach programs growing up, and for the help received leading up to and throughout college.
"When I moved here from Vegas, it was all new. But with Outreach, you always have a support system. They're always there to help you. Especially if you don't have a home life that will root for you, [Outreach] will absolutely root for you. I'm lucky to have it both ways. I have my family, but I almost have another family, who I am close to forever," Jessica said.
Now, as a member of the College Opportunity Program, Jessica is doing big things and having incredible experiences. In the beginning of June, Jessica returned from a two-and-a-half-week-long trip to Rwanda, which focused on the Rwandan genocide and the reconciliation process that followed.
During their time, Jessica and 19 other students from her school visited many organizations and memorial sites, held a conference with students studying conflict studies at Piass University in Rwanda, became "Rwandans for the day" through a program called Azizi Life, experienced reconciliation villages, went gorilla tracking and did a canopy walk. With a mixture of fun, education and culture, this was a powerful experience for Jessica.
Though the Rwandan genocide happened over 20 years ago, the memories of the horrific violence that occurred still linger as the country moves forward with its journey to recovery. "It's a beautiful country, but it's very eerie," Jessica said.
Throughout her trip, Jessica learned how hard Rwandans are working to prevent the horror of their 100-day-long genocide from ever happening again, and the unique methods they are taking to do so.
From their conference with students from Piass University, Jessica learned that the country has abolished ethnic groups, so that under law, everyone is simply "Rwandan." Jessica experienced one of Rwanda's 30 reconciliation villages: a place where perpetrators, released from jail, build houses and then live side-by-side with survivors of the tragedy. As Jessica visited memorials, she witnessed how Rwandans choose to preserve the terrible things that were done. Jessica spoke of one memorial in particular, where "they kept two rows of classrooms, 14 classrooms just with bodies. And you could see the expression on people's faces. I teared up because people did this. People killed helpless people just because of their ethnic groups.
"It's so real. They keep it so raw for people so that this never happens again. But for someone from America, you don't see this on a regular basis. It was a very traumatic experience for us," Jessica said.
This trip was eye-opening for Jessica in many ways. As a chemistry major who hopes to become a pharmacist, Jessica was pleased to meet with an organization called AVEGA, which works with survivors of the genocide who are dealing with mental health issues.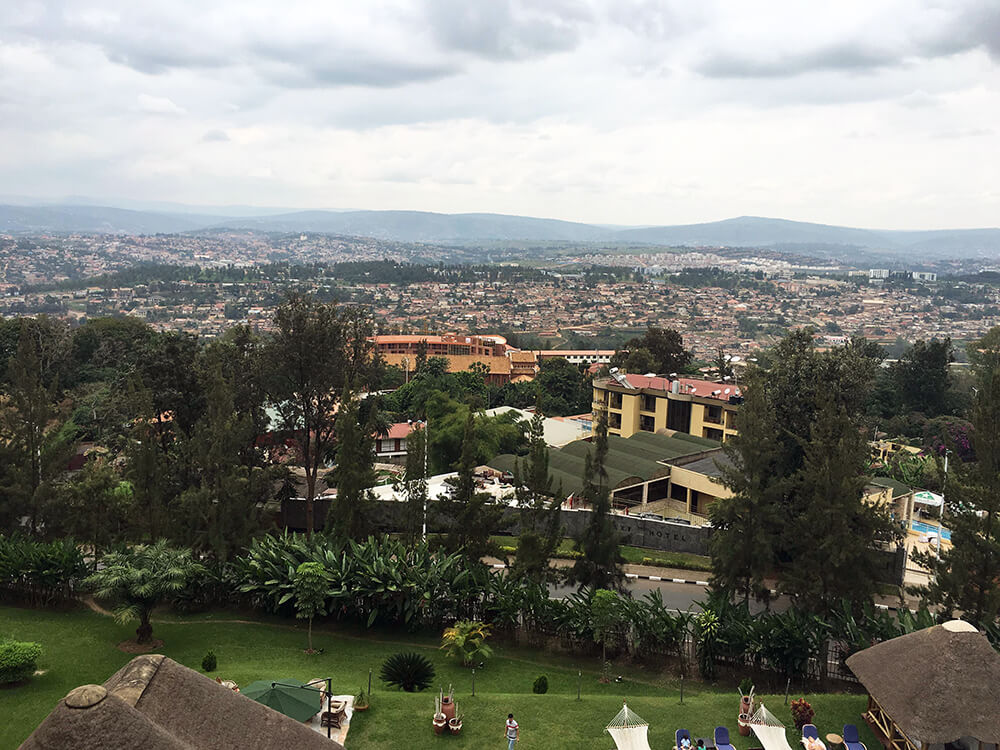 "A lot of things trigger different emotions. For me, on the medical side, it's really interesting to see how they're dealing with it. They don't use medication, instead they do activities and talk about [their experiences]," Jessica said.
One of the biggest things that Jessica took out of her experience is a feeling of female empowerment. She explained that "women [in Rwanda] are very motivated, and you see women always doing the work and in the fields. Women can do a lot, and we're powerful and strong in our own ways. To see that, that was really cool," Jessica said.
Jessica also believes that her trip made her more aware of her race and her role as an African-American. "I was asked all the time if I was Rwandan, or if I spoke a different language, or just what it's like being an African American in this country. It made me think, how am I making myself better as an [African American], and how am I representing myself?" Jessica said.
Overall, Jessica is very thankful that, with the support of her Outreach family, she received the opportunity to learn about and experience Rwanda. "People keep asking 'Wasn't it great?' and it was, but it's something you have to experience for yourself to really feel it. There's so much history behind it. Most of these images will stay in my mind forever," Jessica said.