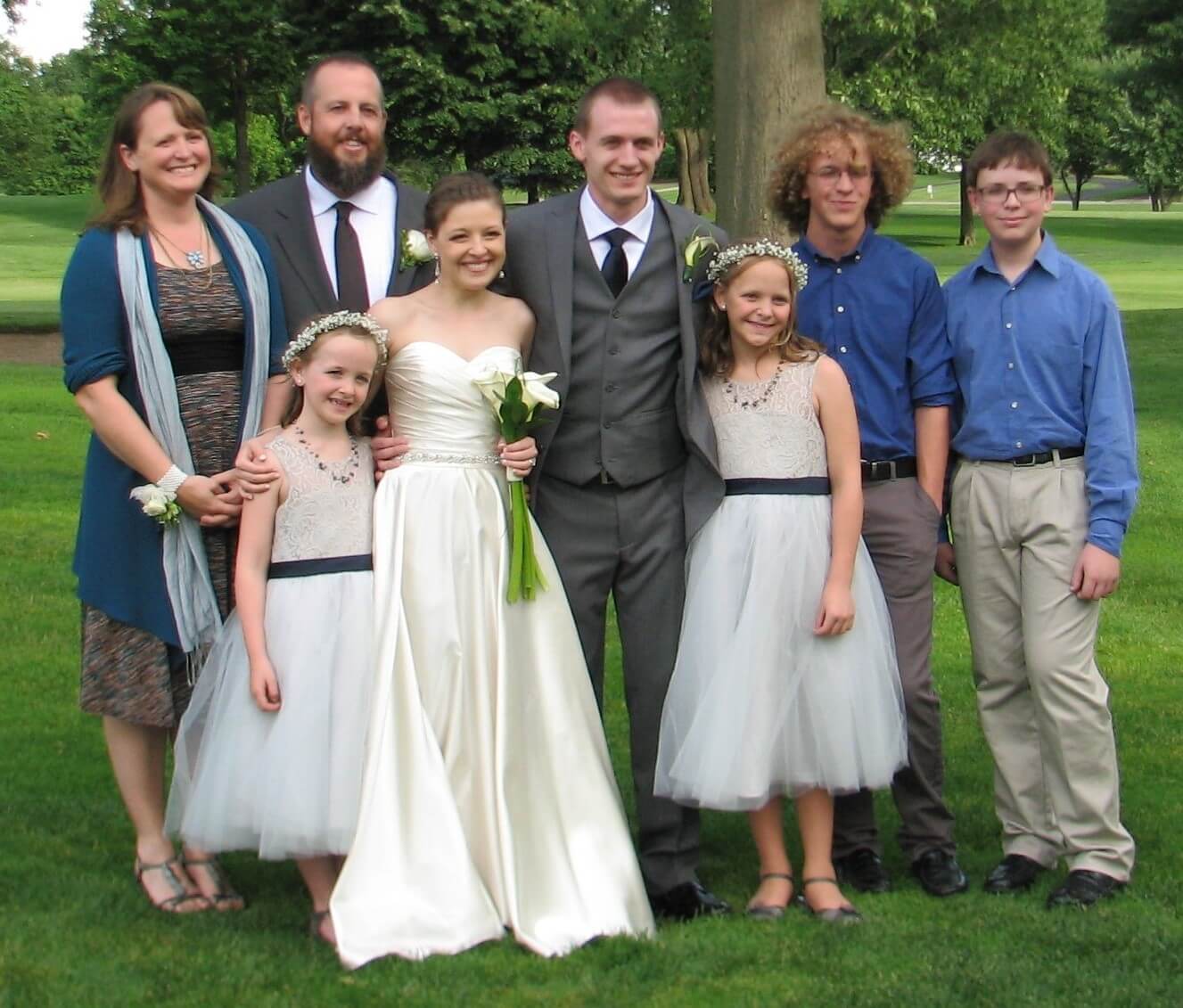 At age 16, Jessie reached out to Outreach's Transitional Housing program in hopes of escaping a toxic home environment and finding some stability. With the help of Outreach's programs, Jessie graduated high school in 2009 and graduated from Wheaton College in 2013. This past June, Jessie married her now husband, Jon, and made sure that her Outreach family was at the wedding.
"The importance of having my Outreach family at my wedding is that they truly are a part of my family. They have supported me and helped me grow, and I do not think I would be the person I am today without their constant love and encouragement in my life," Jessie said.
Jessie asked Sandy Oyler, who was Jessie's counselor during her time at Outreach, to be the deacon at her wedding. Sandy graciously accepted.
"Jessie's wedding was a beautiful event, and I was honored to be a part of it. It's hard to believe that the young woman we watched get married in June is the same person who reached out to Wheaton Youth Outreach for help when she was 16 years old," Sandy said. "Being able to walk alongside Jessie these past years has been incredible, and I'm thankful to have been part of her journey and to bear witness to the transformation that has taken place in her life."
For the next year, Jessie and Jon will be living in Bloomington, and Jessie will be working at a small Christian school. Their journey together will continue in the coming years, and Jon hopes to go to medical school.
As her life continues to move forward, Jessie knows that in one way or another, Outreach will be a part of it.
"They have been and will continue to be a significant part of my story," Jessie said. "I love my Outreach family so much and I have been so blessed by them. They mean the world to me."
Read more about Jessie's journey to find hope, opportunity and family.