JUBILEE FURNITURE VIRTUAL STORE
Shop Online!
Browse the online inventory. Click an image to see additional photos and information.
Call the Jubilee Furniture Store at 630.784.2890 and share which item(s) you're interested in to ensure items are still availble. Provide your payment information and discuss curbside pickup options.
Arrive at the store at your pickup time, bring your item home and enjoy!
Shop In Store!

Now Open Wednesdays 1 p.m. – 8 p.m.
Thursdays, 10 a.m. – 8 p.m.
Fridays, 10 a.m. – 8 p.m.
Saturdays, 9 a.m. – 4 p.m.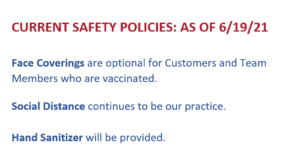 Click here to see our current Safety Policy Statement.
Please Practice Social Distancing
Donation Pickups Resumed
Donation Drop-offs Resumed
Online Sales
2021-07-28T01:39:10+00:00
50% Lighting, Art & Mirrors* Sale Runs July 28th thru July 31st Shop Early for Best Selection! **Some Exceptions Apply