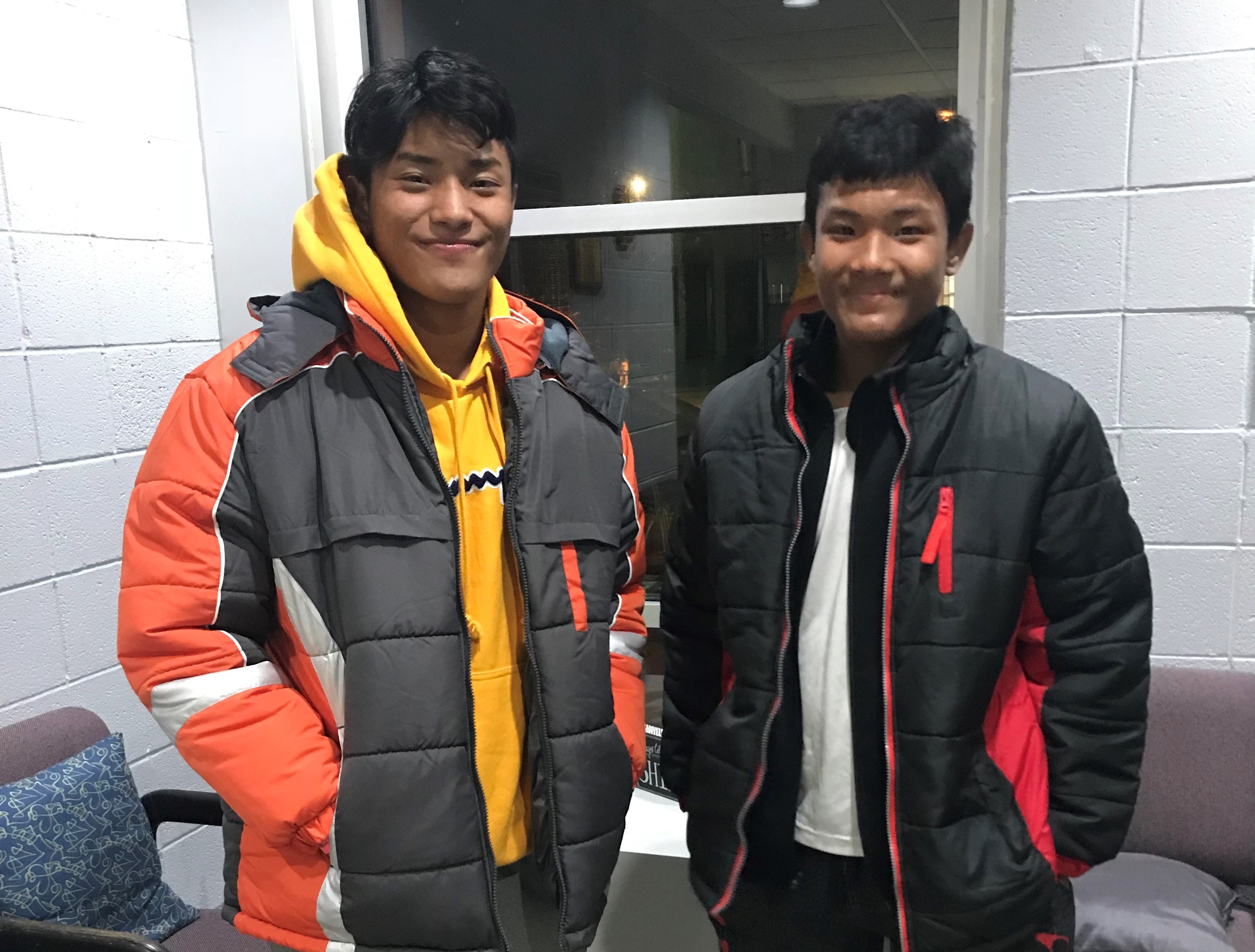 Thank you to the Roselle Knights of Columbus and Caputo's Fresh Market stores for donating coats to Outreach Community Center in Carol Stream (OCC)! A total of 267 coats in kids' sizes from XS to XL were donated, and OCC staff distributed them to students and families at the center.
Bill Stolpe, St. Walter Knights of Columbus community director, says the donation is a community effort. "Thanks to Caputo's for raising money to give to worthy organizations, such as the national organization Coats for Kids, and allowing the Knights of Columbus to purchase coats to give locally," he says. "It feels good to make a difference this time of year with something practical that kids need."
According to Dina Hilliard, executive director of OCC, winter wear, such as coats, is a repeated request received at OCC in the fall. Families with young children often have to purchase winter wear on an annual basis, and it becomes a financial challenge for them, especially if there are multiple children.
"For the past two years, we've received the generous donation of winter coats from the Knights of Columbus, and our families have greatly benefited from this resource," says Dina. "The students put them on and great big smiles spread across their faces, and their parents express deep gratitude for the provision."
Outreach Community Center in Carol Stream (OCC) is a multi-purpose, neighborhood resource center serving residents in southeast Carol Stream since 1986. Staff are professionally trained in education and human services, sharing a common commitment to minister to each person's physical, social and spiritual needs. Services are available without preference to all people and, where fees apply, based on one's ability to pay.