This summer, middle school students in Warrenville are learning new things, working in teams and activating their creativity to innovate as they take part in the first-ever entrepreneurship class at Warrenville Youth & Family Services.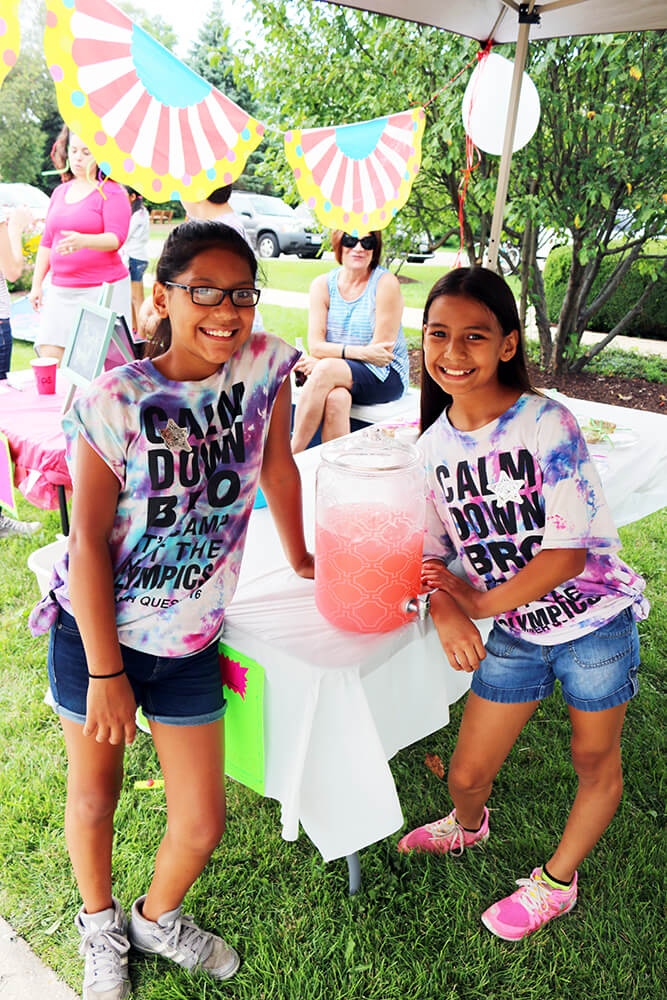 This six-week course, which is a part of the summer Quest program, meets every Wednesday and incorporates both lecture-style learning and interactive participation into the curriculum.
The first day of class started off with a basic overview for the students: What is entrepreneurship? What skills are needed to be an entrepreneur? How can you get started? The students watched a
video about Moziah Bridges, an 11-year-old who started his own bow tie company and appeared on the television show "Shark Tank." With this as inspiration, students began brainstorming a product of their own.
Marie Nealon, bilingual receptionist for Warrenville Youth & Family Services, previously worked for a management consultant firm. With that experience, she is teaching this new course. Marie explains that the class has a "living curriculum": while each day of class has an outline and a goal, the main content of the course is based on what the students create.
"They will come up with their own product, and we will build on it from there," Marie explained.
After creating and designing their product, students developed a commercial and learned about other aspects of running their own business. After a few weeks of class, students decided to sell lemonade and the crafts they made at a fundraiser, with proceeds going back into the middle school program. Program Coordinator Alicia Neff helped to organize the event, and with her help, students used their newly-learned skills in product development, pricing and negotiation to raise $636 during the event, and, as Marie explained, were "more comfortable approaching potential customers and negotiating purchases due to their experience in our entrepreneurship class."
"Alicia and the Quest team's partnership with me helped make this class a success and created an opportunity for the students to develop some of their entrepreneurship skills outside of the classroom," Marie said.
For many of the students, entrepreneurship is a completely new concept—one that brought a lot of excitement.
Students Ashlee and Blanca were already brainstorming their own businesses after just the first class. "I think I'm going to get inspired in this class," Ashlee said.
Blanca, who already has an idea for her own fashion line called Blanca's Boutique, is enthusiastic about the course, because "it's going to teach me how to be creative."
Now, after a few weeks, Marie feels that the entrepreneurship class truly has been successful.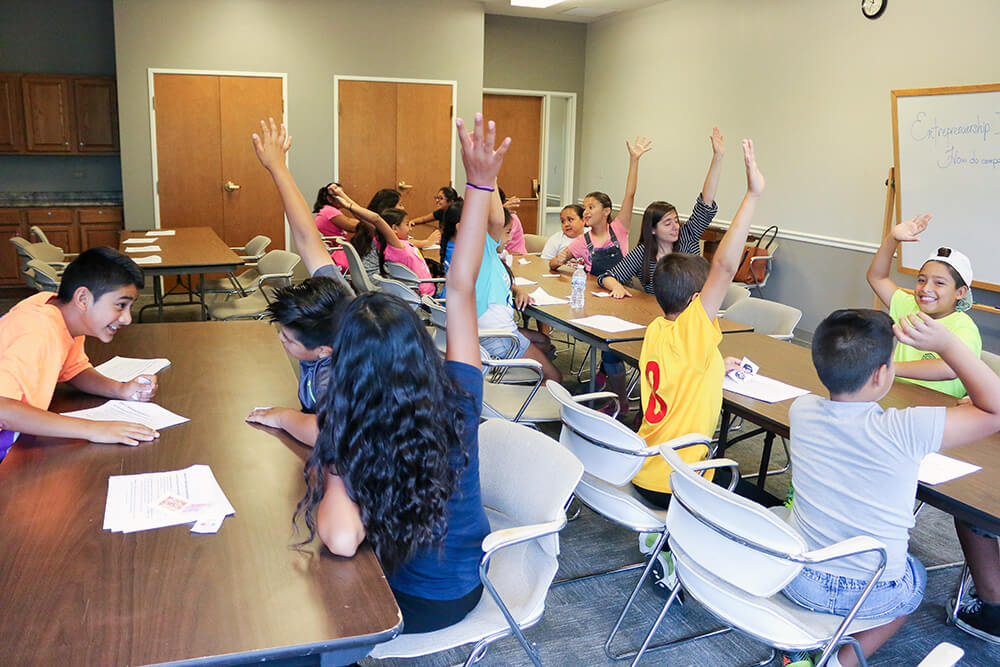 "The students have made huge progress. At first, they didn't even know what entrepreneurship was. They had no sense of how businesses operate. But now, they're learning and becoming confident in their own ideas," Marie said.
"While we can only teach so much in six weeks, I do think this program is highly beneficial. By showing them examples of other kids who have been successful entrepreneurs, we're inspiring our students. And we're teaching them things like negotiating, that while a business skill, is also a life skill."
During their final class, the students reviewed a case study of a young entrepreneur's journey to success. This inspiring story perfectly tied together everything the class had learned and led many students to express an interest in learning more about young entrepreneurs' stories.
"The greatest impact I believe the class had overall was that it exposed our students to concrete examples of how young people have turned their dreams into reality. We provided our students with the building blocks for what a more disciplined approach to doing this looks like," Marie said.