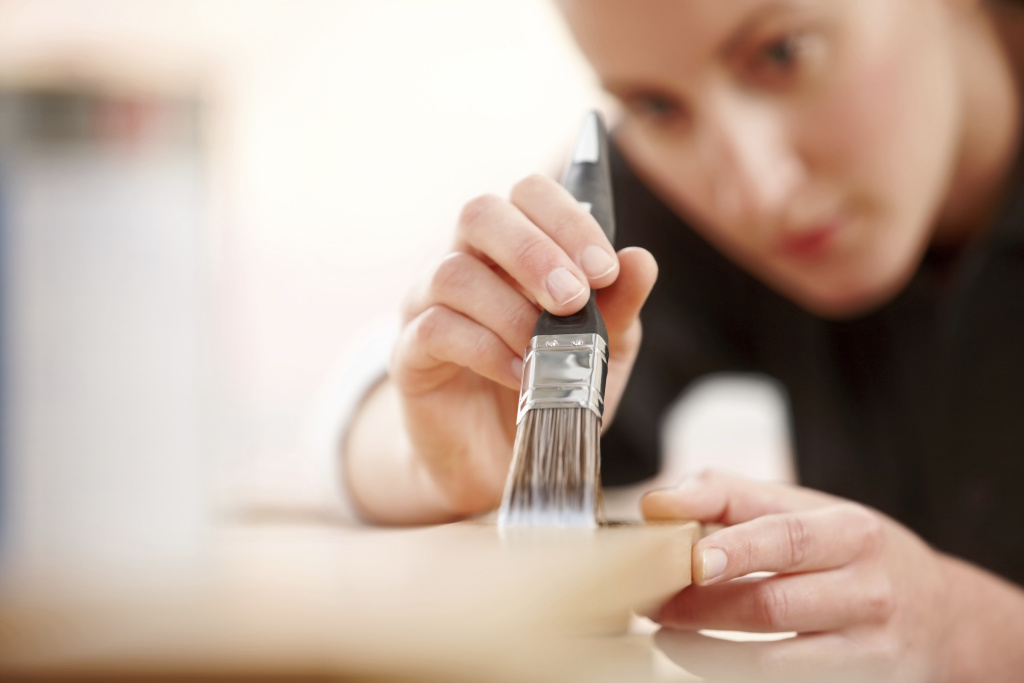 Thanks to one student in the Employment Opportunity Center (EOC), merchandise at Jubilee Furniture is flying out the door!
According to Crista Olson, Jubilee Furniture operations manager, a student named Lee* is using her creativity to help sell furniture. "Lee, who is interning at Jubilee Furniture as part of her training in the new Employment Opportunity Center, has been painting some of the tired pieces we struggle to sell with a chalk paint recipe to create a trendy, distressed look," she says. Lee started with small pieces like side tables and chairs, and has graduated to large pieces like china cabinets.
"When I first started working at Jubilee Furniture, Crista suggested I try painting furniture and it turned out I was really good at it, and received really great feedback," says Lee. "I enjoy the process—it's relaxing and creative. Plus, it's fun to see something go from ordinary to something that really stands out in the store."
"The first one she painted sold the first day we put it on the floor, and the second one sold before she finished it!" Crista says. "What's even more amazing is that we tripled the selling price on each item. Needless to say, we are now teaching the other sales associates to paint when we have some down time on the sales floor." The increased sales are a win-win for everyone, as all proceeds from sales at Jubilee Furniture support programs and services at Outreach.
Lee was working in a low-wage job at a local grocery store when she first learned about EOC. "When I learned about the program, it seemed like a much better opportunity that could lead to future internships and a future job at a good company," shares Lee. "In the long-term, I hope to work in technology. In the short-term, I'm using what I've learned in the program to take steps towards starting my own business. I started an Etsy page to sell small things that I've painted and we'll see where it goes, one step at a time!"
Alex Hoerr, EOC job coach/case manager, says Lee's internship has helped her learn more about her identity as she emerges into adulthood. "Her rehabbing projects have affirmed her abilities as an artist with a creative mind," she says. "Lee has expressed thankfulness to Outreach for helping her learn in a supportive environment."
*Name changed