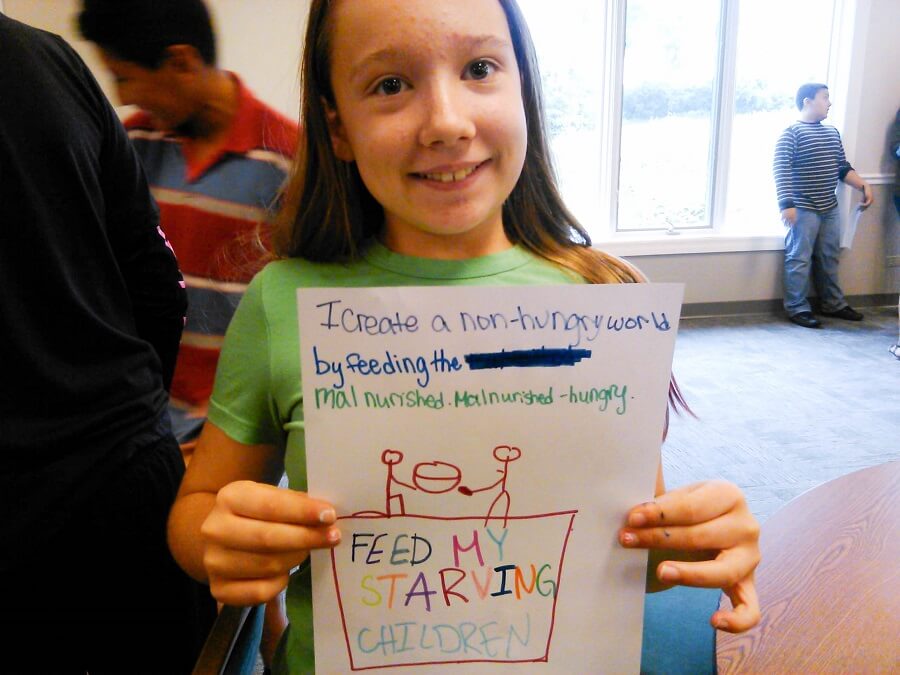 Students in the WYFS Quest program participated in a life skills small group that met twice weekly during the summer. According to Leslee Cremer, Youth Prevention Specialist, life skills is a youth development program that builds students' ability to thrive in everyday life. "This summer, we focused on goal setting and attainment and personal values," she says.
For one of their activities, students were asked to write out the personal mission statements by filling in the statement, "I create a ____ world by____."  Many students connected this project to their experience volunteering at Feed My Starving Children.
Quest students are also learning life skills through a new partnership with the Warrenville Fire Protection District. A new program, called Hot Shots, was developed by Joseph Rogers of the WFPD along with WYFS staff members. Hot Shots includes afternoon and weekend activities based at the Fire Station. Since its inception, Quest students have become CPR certified, engaged in team-building activities and received kitchen fire safety training. Hot Shot participants have also worked with the City of Warrenville Water Department to apply highly reflective stickers on fire hydrants across Warrenville, once the Water Department has cleaned and repainted the hydrants. These stickers help firefighters quickly and easily locate fire hydrants when needed.
Through this partnership with WFPD, Quest students were also invited to ride along on the fire trucks during this year's July 4th parade.