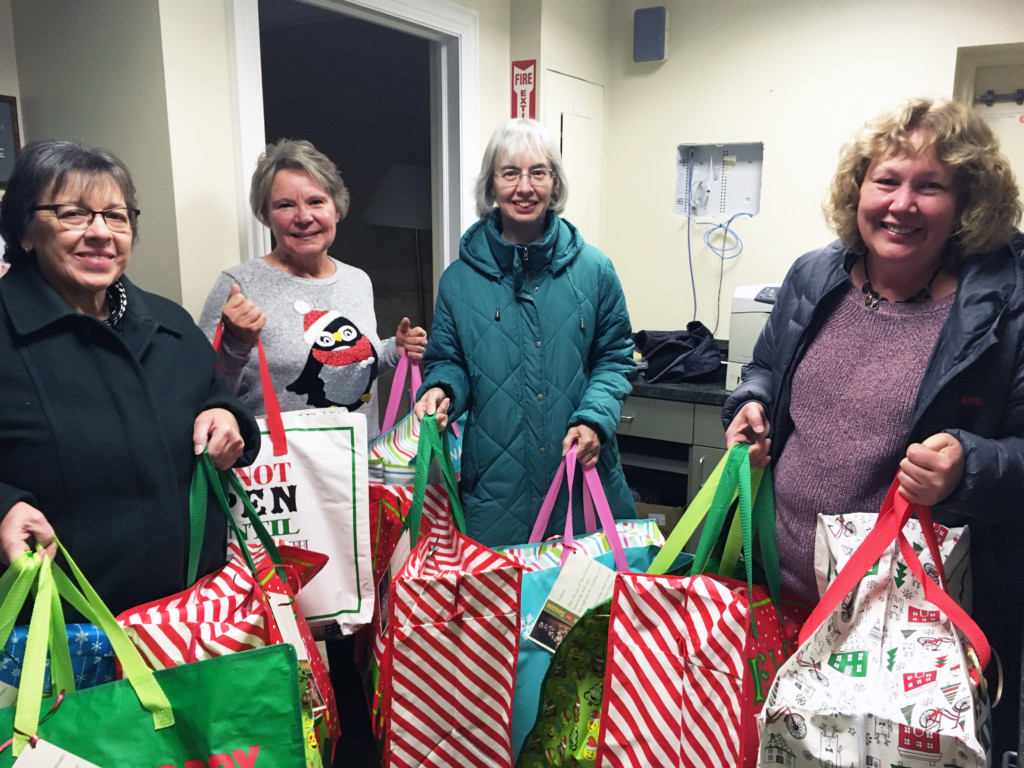 Thank you to the St. Irene Catholic Church Ladies of Columbus Auxiliary and Council of Catholic Women for making Christmas special for students in the Warrenville Youth & Family Services (WYFS) LINK mentoring program! The Ladies of Columbus held a fundraiser in November to benefit the program, and proceeds paid for each mentoring student to receive a personalized gift. This is the third year the ladies have used the fundraiser to donate gifts to the program.
"LINK students, parents, mentors and staff continue to be blessed by this partnership!" says Grace Harrington, WYFS teacher. "It is a real highlight of the holiday season at WYFS."
The mentoring program gave back, as well, through service opportunities during the holiday season. The group volunteered at Feed My Starving Children on Dec. 6 and participated in Christmas Sharing, which collects and donates food, clothing and toys to vulnerable local families, through Pack the Gym at Hubble Middle School.