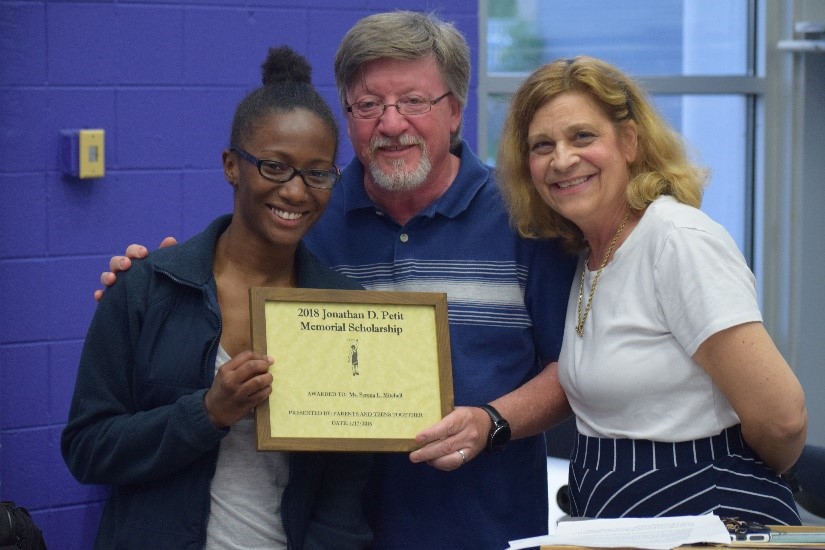 Serena Mitchell began attending the College Opportunity Program (COP) at Outreach Community Center in Carol Stream (OCC) as a student at Bartlett High School. At OCC she received academic support, leadership training and college and career counseling that motivated her to pursue her dreams at a 4-year university.
As a result of Serena's hard work and talents, the support of some family members and with the help of COP, she graduated with honors from Bartlett High School and was accepted to multiple universities. She chose to attend the University of Illinois Urbana-Champaign, where she is pursuing a degree in Agriculture Consumer Economics with a Concentration in Public Policy and Law. She is enrolled in the Pre-Law Educational Track and has her sights set on becoming an attorney.
She recently completed her freshman year of college, achieving a GPA of 3.93 during her first semester. When she's not hitting the books, Serena keeps busy with multiple organizations, part-time jobs, and campus life. "I love being involved on campus and engaging in student life," she says. "My favorite thing about the community at U of I is the support and understanding I receive from fellow students, especially from older students."
She's a member of Minority Association for Future Attorneys (MAFA), a focused group for future lawyers, which includes lectures from specialists in the field, LSAT study workshops, and visiting off site businesses/agencies where attorneys are employed. She's also active in Reaching Across Classes (RAC), a mentoring program consisting of upperclassmen mentoring lowerclassmen. "I'm currently a mentee but I look forward to becoming a mentor when I become an upperclassman," she says. "I love this group because we are like a family. We support each other and help each other through all the challenges. It has helped me so much."
She helps support herself by working two part-time jobs: a ticket concierge at a live performance theater on campus and as a Starbucks barista off campus. She is planning to volunteer off campus next year.
Serena says her time at Outreach provided the foundation and preparation she needed to succeed in college. "Ultimately it was the support system that COP provided that helped me through high school and prepared me for college," says Serena. "From the talks with Gigi, to the tutoring with Connie and texts from David, everyone was there to help. They let me know they had my back and they also prepared me for college through experience and the knowledge they gave me throughout high school."