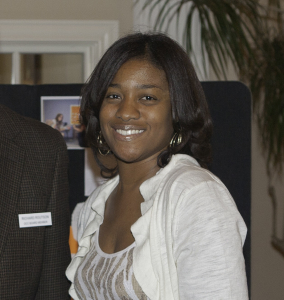 Congratulations to LaTanya Gatewood on her new position as Director of Volunteer Services!
LaTanya is well equipped for this new role after spending almost eight years recruiting and managing volunteers in her previous positions as the Mentoring Program Coordinator and Jubilee Neighborhood School Director at the Outreach Community Center in Carol Stream. LaTanya also brings volunteer experience from her work in church ministry and her role as a live-in houseparent at Jubilee Village.
Most recently, LaTanya worked in the Outreach administrative office as Interim Director of Volunteer Services and Affordable Care Act Project Manager since August 2013. LaTanya has a master's degree in counseling from Wayne State University and more than 15 years of combined experience serving children and youth through other agencies.