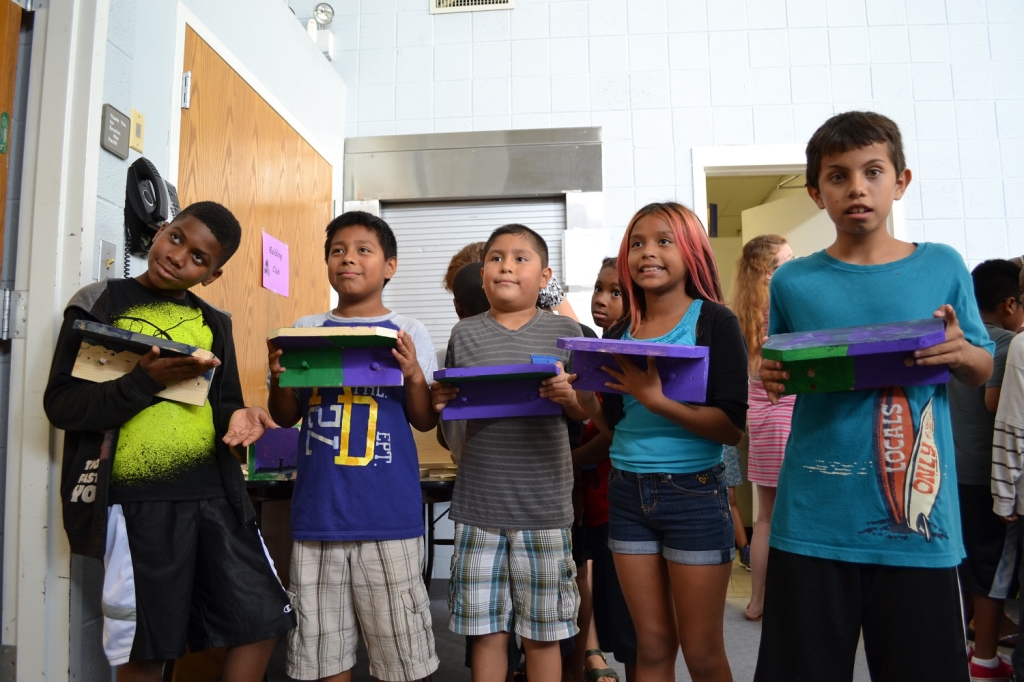 OCC's Jubilee Neighborhood School is closing out a very successful summer program. The summer ended with 79 students enrolled, grades 1st-5th. According to Jackie Busch, JNS Program Coordinator, 22 kids accepted Christ over the summer — more than a quarter of the kids in the program. "It's so amazing!" she says. "What a blessing it was to pray with them."
The program wrapped up with a "Specials Showcase," an event that displayed students' projects from specialized classes in cooking, building, drama, sewing, photography and healthy eating. The afternoon included an awards presentation to celebrate students' achievement and recognize volunteers.
"It was a special time!" added Jackie.