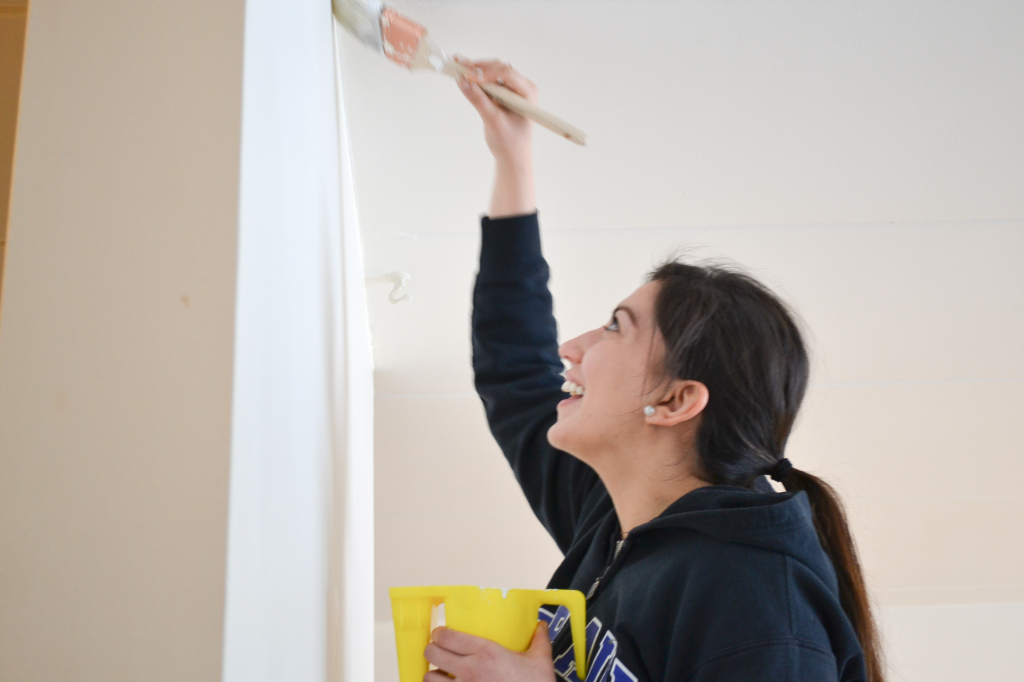 One local company is helping young, single mothers move toward financial stability and independence. KeHE Distributors in Romeoville recently hired a resident of Jubilee Village, Outreach's transitional housing program for young, single mothers who are formerly homeless. When the owner of KeHE heard how Jubilee Village is restoring hope and providing opportunities to young women, he decided his company needed to get involved.
The volunteer arm of KeHE Distributors, KeHE Cares, went right to work. They started supporting Jubilee Village by painting an apartment in early January. Michelle de Muir, Director of Jubilee Village, says she hopes the company will hire and mentor more residents of Jubilee Village in the future. "This is the beginning of what we hope will be a long and beneficial relationship!" she says.
Thanks to KeHE Cares for donating your time!