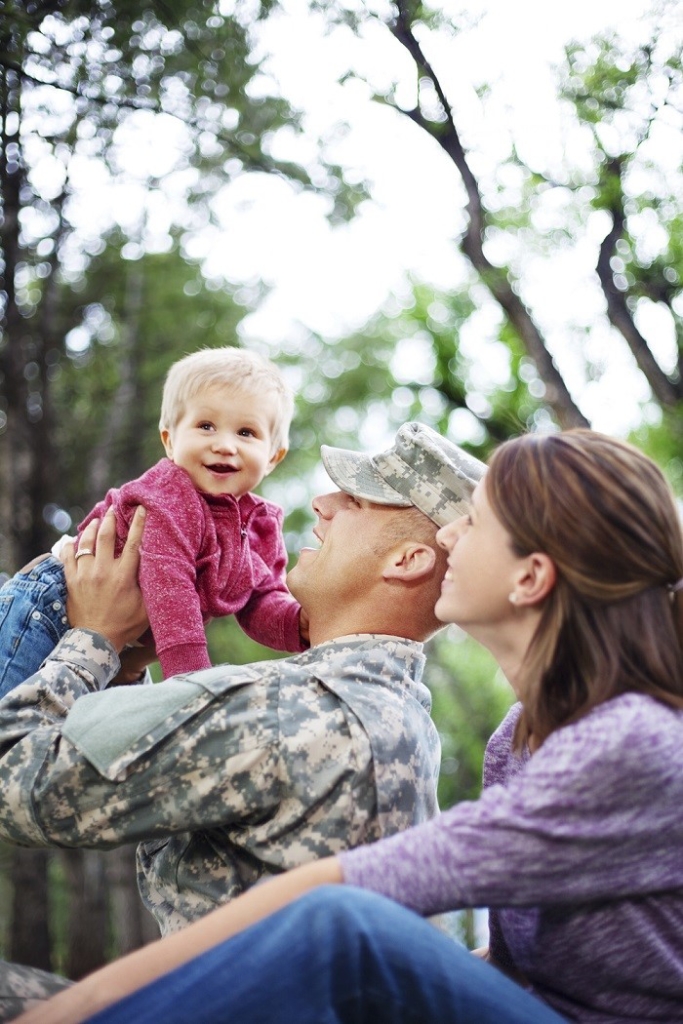 According to the largest study of mental-health risk ever conducted among the U.S. military, many soldiers suffer from some form of mental illness, and rates are much higher in soldiers than civilians. Another study concludes that, following military parents' return from combat deployment, children show increased needs for mental health care compared to children whose parents have not been deployed.
To help meet the overwhelming needs of military families, the Outreach Community Counseling Centers are taking part in the Veteran Cultural and Clinical Competence (V3C) Learning Series. Starting March 25, 2015, this learning collaborative is designed to increase access to mental health services for veterans, National Guard, and military reserves families. Through the six-month program, Outreach will increase access and availability of mental health services for local military families, gain awareness of military families currently receiving care, improve the quality of the clinical services offered to military families and strengthen community partnerships to better connect those families with additional local resources.
"What really drew my team to this project is the holistic approach to veteran and family care," shares Gail Hoffman, director of Wheaton Youth Outreach (WYO). Gail, whose two sons both served in the military, noted that while WYO currently serves veterans and children of veterans, it hasn't been a focus area. This series will help Outreach's counselors focus on the specific needs of military families.
"Our veterans have spent their entire military careers knowing that they must be healthy, physically and mentally, in order to move up through the ranks. When those careers come to an end, and veterans begin to deal with the long-term effects of their service, it can be difficult for them to self-identify any weaknesses, especially in their mental health," says Gail. "This project, however, puts the emphasis on serving the needs of the whole family—and as most veterans are very aware of how their service affected their family, they can see their participation as something they are doing for their family, rather than for themselves."
Outreach is one of eight agencies nationwide to be selected for the V3C Learning Series this year. The series includes training on military cultural competence, deployment phases and stressors, impact on family and childhood development, trauma-informed assessment tools, case conceptualization, resiliency-building and community resource mapping.
"We've already been working to ensure all of the Outreach Community Counseling Centers are trauma informed—so that we can provide safe environments for people who have experienced trauma," says Cari Shields, director of clinical services for Outreach Community Counseling Centers. "This is a positive extension of that work."
In addition to directly serving military families, this program will also allow the counseling centers to serve as a professional resource to area churches who offer support groups for military families.
V3C Learning Series is made possible through the Duke Evidence Based Practice Implementation Center, in partnership with the Center for Child and Family Health and the National Center for Child Traumatic Stress.