DuPage County continues to have a significant number of youths facing homelessness – with expectations of a startling increase over the coming months as a result of the Coronavirus Pandemic.
From day one, Outreach has been committed to a wholistic approach supporting our most vulnerable youth. Our Transitional Housing ministry has helped young women and men for over 40 years and is expanding by launching a new program where host families from the community open their home to provide safe, short-term housing and support to young people as they work toward stability and becoming independent.
Meg* came to OCM in 2019 and was a resident at Hawthorne House for 11 months. She utilized many of the programs including the Transitional Housing and Employment Opportunity Program, as well as Counseling and Case Management. She is a bright and energetic young woman with solid work ethic, big dreams and strong faith — and she was ready to move to that next step of total independence – almost.
This was the ideal Host Family scenario. And Rob and Tammy Lewis knew they were the right people to jump in and help Meg. Rob and Tammy initially met Meg a few years back, through an Open House hosted by Hawthorne House house-parents, Doug and Sarah Zimmerman, who went to church with them at All Souls Church in Wheaton.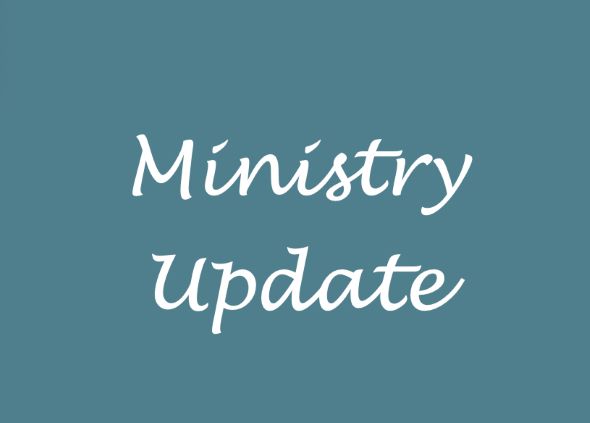 But this wasn't the first either of them had volunteered at Outreach! They didn't realize it, but before they met in 2004, Tammy had volunteered for many years, in the Mentoring and Big Buddy program for 8 to 14 year-olds beginning in the 90s. Rob, on the other hand, was once a dorm 'parent' at WYO's boy's home as a (very) young man in the 80s after graduating from Wheaton College! All those years' later, recalling how, "the Ellerman's (Chris and Carlene) were a big encouragement those three years – a big influence for sure".  It is uncanny how things fall into place.
Since they moved back to Wheaton, both Rob and Tammy have been very involved in God's work, coordinating mission trips, elders in their church – even opening their home to those in need on occasion. They knew this endeavor was what they were called to do, with Rob sharing, "If you live the life of faith, when God gives you opportunities, you just step into it. It really is obedience – that's what we're supposed to do and trust that God will do his thing. Sometimes we expect that God is going to give you something really challenging, but in this case is was surprisingly easy."
Rob continued, "Some people may think that this would be a huge disruption, but what I found out was that it was not a disruption at all, but something we really enjoyed."  Tammy added, "We just looked forward to hanging out and watching Project Runway and The Voice – and how normal it was." Meg giggles in agreement and quickly adds, "and Fried Rice Fridays!"
The transition for Meg to her new 'home' was simple for her. "It was easier to come into their home because I knew them. They have a huge heart for people they don't even know. I love that they invite people into their home." And although Rob was worried, she might be lonely after leaving Hawthorne House, she corrected him by saying, "It was great, because I got all the attention!"
When reflecting on this chapter of her life, Meg shared, "I've learned that your family doesn't have to be related to you or look like you." "I've learned how to ask for help now. I didn't want to feel vulnerable and have learned that its not a big deal."
Outreach welcomes everyone to consider becoming a host family. The commitment is 6 to 14 months. The Lewis' had very positive experience, Rob mentioning that they had, "full support, training and education going into this, knowing we had that support system in place from the entire organization was huge for us," Tammy noted, "Sharing your life with someone you wouldn't necessarily cross paths with and learn about their background and how very different worlds can be. It expands our lives to have someone come in your life now and it's bigger because of you."
Meg recently moved into her own apartment. She attends Wheaton Bible Church, holds down three jobs and is taking courses at College of DuPage. She is very creative and dreams of becoming a television writer. She is hopeful when she states that "after what I've been through. I would love to do this for others some day." If she ever gets lonely at her new place, she can look to those strong friendships she developed at Hawthorne who she says, "feel like sisters." And, of course, the Lewis' will be there for her, commenting, "I feel like they will be in my life forever." – And, let's not forget 'Fried Rice Fridays!'
*Name has been changed to protect the privacy of the individual. 
The Vision for The Host Family Ministry                                        
In 2020: Recruit, train and engage five host families; three for young women and two for young men
For More Information: please contact Vanessa Roth at vroth@outreachcommin.org