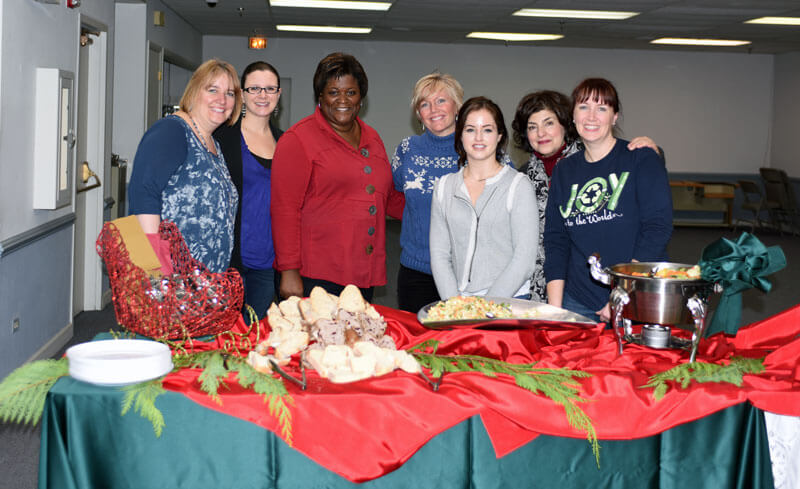 The "Sunrise Sisters" from Parkview Community Church blessed Jubilee Village with a special Christmas spread.  On December 18, 2014, this LifeGroup prepared an elaborate holiday meal, complete with beautiful decorations, for the Jubilee Village Christmas party.
"It was a treat for everyone, and their generosity made it possible for our house parents and staff to really focus on the young women," shared Michelle de Muir, the program director. "It was a blessing for each one of us at Jubilee Village!"
The volunteers, pictured from left to right, were Jeanne Doty, Lisa Ramirez, Darcia Scafidi, Cathy MacKay, Meredith Jacobs, Susan Jacobs and Kristin Diaz. Our warm gratitude to these women and Parkview Community Church for your generosity.