This article was adapted from a piece written by Catherine McNiel that originally appeared in "Life at Wheaton Bible Church," Wheaton Bible Church's magazine.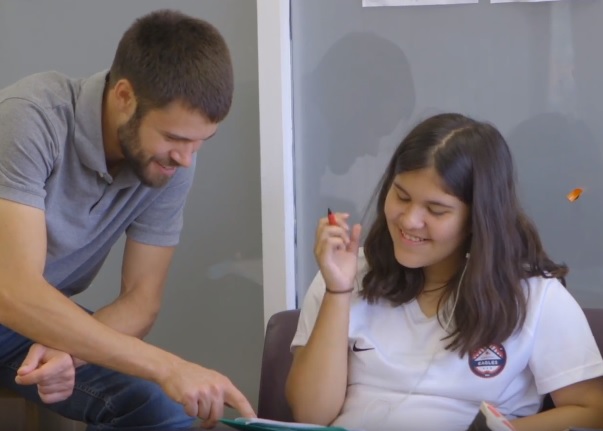 Have you ever looked closely at a large mosaic? From a distance, it appears as a single, beautiful piece of art—but get up close, and you'll notice innumerable individual pieces, each forming part of the whole. Puente del Pueblo is like that. Those "pieces" include fifteen staff and nearly two hundred volunteers annually, plus the hundreds of children, adults, and families they serve through a community-based outreach that literally wraps around people right where they live. Since Puente was launched just ten years ago, an amazing transformation has taken place as families and individuals, staff, volunteers, partners, and clients have merged and mingled, building trust and relationships in which all parties find themselves changed. So what do we see when we step back and view this mosaic as a whole? We see community. Beautiful, complicated, God-ordained community.
An Ordinary Day
Walk into Puente del Pueblo's offices on any weekday, and you might see Irene Owens or Rosie Delgado helping a case management client, assisting with a job application, or preparing to accompany someone to court. Or Irene might be leading a Bible study, and Rosie chatting with a client-turned-friend. Later, teachers like Mary Cortez and Irving Ruiz arrive and begin preparing for the after-school programs. They'll soon be heading to the elementary and middle-school program sites where, for the next three to four hours, teachers and volunteers will offer academic support and homework help—in addition to life-skills education, sports and recreation, computer-lab time, Christian education, and, of course, a time for snacks.
A little later, Saul Flores and his team will open the doors for the high-school program, which offers similar programming— plus college preparation, career-readiness training, and more. Throughout the day you'll see men and women from the community interacting with office staff and volunteers. Some arrive by appointment, while others come in with a spur-of-the-moment question to resolve. And in the midst of it all, you may catch sight of Puente's director, Matthew McNiel, advising team members or addressing a particularly challenging situation. Whether daytime or evening, you'll inevitably find a few ESL tutors meeting with adult language learners. And if it's Wednesday night, you can head over to Puente's space in the Timber Lake Apartment Community Center, where you'll receive a warm welcome from the Iglesia del Pueblo community group gathered there. In fact, if you drop by any of Puente's seven West Chicago locations, most days you'll see people of all ages and stages—students elementary and older, adults holding babies or wrangling impatient toddlers, even grandmas and grandpas. Some are clients, some are volunteers, all coming together to form the community that Puente del Pueblo offers with open hands.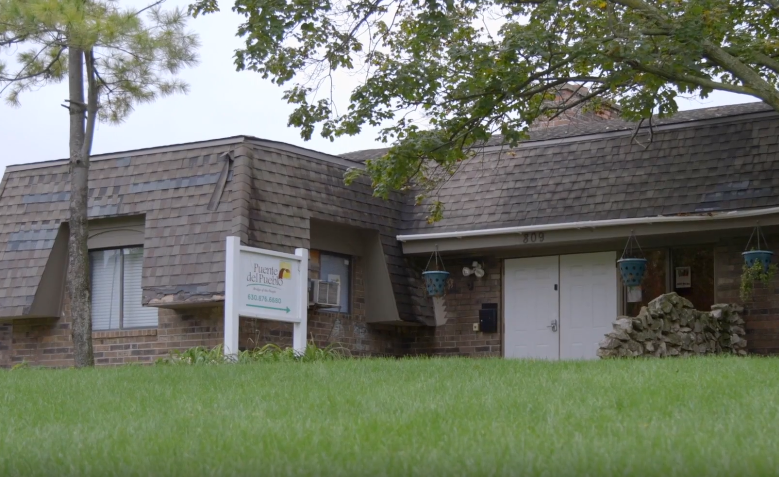 The Gift That Planted a Seed
To understand how Puente became what it is today, it's important to go back to the beginning of the story. In 2006, as Wheaton Bible Church (WBC) broke ground to begin building its new campus on North Avenue, an anonymous donor gave $100,000 to Iglesia del Pueblo (WBC's Spanish-speaking congregation) and WBC. The giver specified only that the gift be used to promote shared outreach between the two congregations. So Pastors Hanibal Rodriguez and Chris McElwee approached the local expert—Outreach Community Ministries—about becoming a partner in this new undertaking.
Outreach CEO Chris Ellerman recalls those first conversations. "I encouraged WBC to cast a big vision," he says. "I suggested that they use the donation as seed money rather than just a one-time effort that would be over and done with. Together, we decided to look for bigger, ongoing possibilities in the community."
McElwee says, "Our church was looking to Ellerman's expertise and experience to plan an effective use of this one-time, designated gift; what we received instead was a magnified vision and a successful model we could adopt and adapt." With an eye on West Chicago, the soon-to-be-home of WBC, the next step was to take a "listening" tour. WBC pastors and Chris Ellerman met with police, schools, social workers and leaders. "We wanted to let the community know we were listening, not just landing," says McElwee. "We didn't want to step on toes; we truly wanted to serve."
The pieces began falling into place. The Timber Lake apartment complex was just a few miles from the new church property. Its 584 units were home to about two-thousand residents—about one-tenth of West Chicago's entire population—including many immigrant families and children. The complex was located next door to the Wegner School, a public elementary school willing to provide classrooms to Puente for an after-school program. Additionally, the teachers and faculty were positive about the partnership's potential for their students—especially those without strong English language skills. Staff was hired: initially one full-time teacher, one part-time teacher, and one part-time case manager, led by director Matthew McNiel. On November 17, 2008, Puente launched its first day of afterschool programming, with one classroom and eleven students.
Growing Pains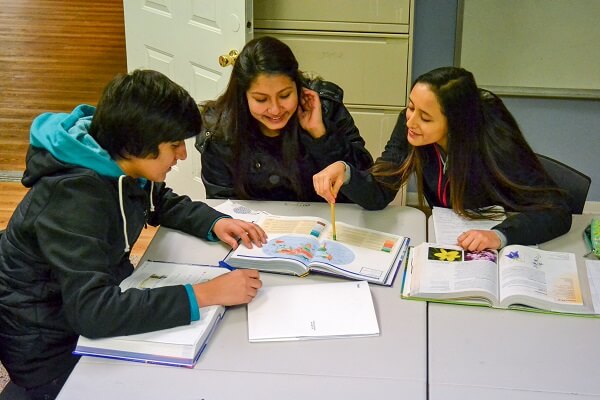 By 2012, Puente's after-school program had expanded to three classrooms, with forty-nine students and a double-digit waiting list. More than one hundred families were visiting the case-management office for assistance each year. Adults were being tutored by trained volunteers in ESL—but there were only limited spaces available for them to meet. The same was true for the Spanish literacy classes that Irene Owens, Puente's Case Manager, was teaching to immigrants who never had an opportunity to learn to read or write as children. Puente was bursting at the seams, leaving no room to house the growing demand for additional programming. Each year, children in the after-school program were moving beyond their elementary years, and the fulfillment of the long-held dream of middle-school and high-school programs—walking with kids all the way to high school graduation and then to college or trade school—was overdue.
Just as the space limitations neared a crisis point, West Chicago's Chief of Police asked if Puente would consider taking over the city's neighborhood resource centers. That would be a significant stretch for Puente del Pueblo, but thanks to another anonymous donor, Puente was able to accept this providential opportunity—an invitation that represented a powerful show of support from civic leaders. That step would ultimately lead to an even greater expansion of facilities—adding both the Timber Lake Community Center and space at the Main Park Apartments, as well as an elementary program at Indian Knoll School and creation of the middle-school and high-school programs.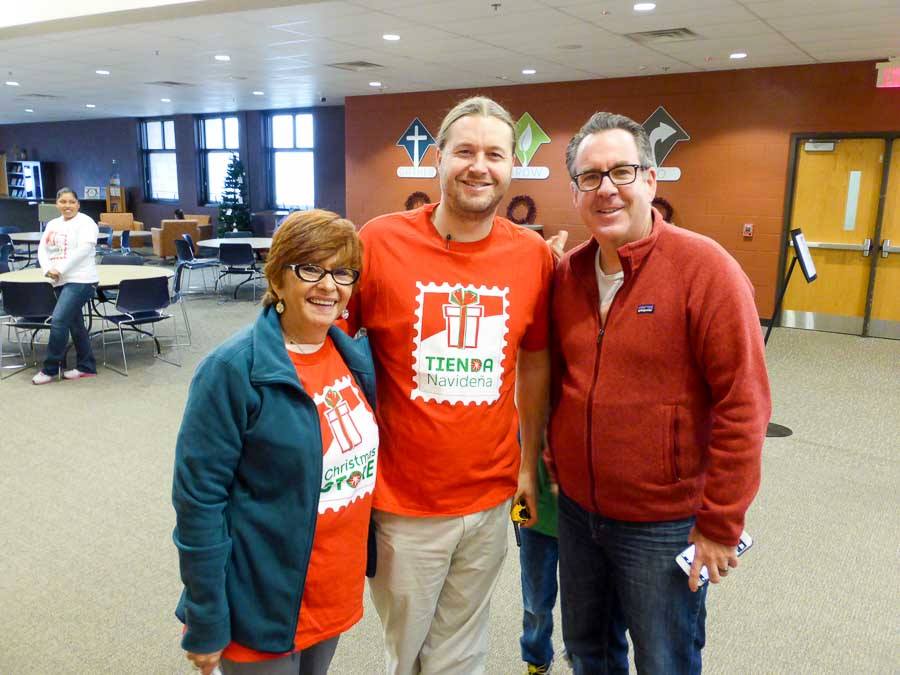 Still Here
Today, ten years after the first seeds were planted, Puente is a thriving community. Three of the four original staff—Matthew, Lilia, and Irene—still come to work each day, continuing to build on the bedrock of long-term relationship and trust. Joining them these days are fifteen full- and part-time staff. Then there are the volunteers. "It's not possible to overstate, or even comprehend, the impact that volunteers of Puente have made on the community over the past ten years," Matthew says. "The more I learn, the more I am convinced of the vital importance of the kinds of relationships those volunteers have formed in the lives of the children and adults we serve."
The children who have grown up with Puente are still here, too. Victor and Barbie Castellanos—six and eight years old when the program began—have benefitted from Puente throughout their youth. Victor has graduated from high school and attends College of DuPage. Barbie is finishing her senior year and talking with colleges interested in her soccer skills, academic achievements, and leadership positions in her high school. Both Victor and Barbie have attended the annual college tour, co-led by Saul Flores and Outreach Community Center in Carol Stream. On these spring-break trips, thirty-two students learn to dream about the future and imagine themselves attending college—the first members of their families to do so. Barbie, fellow student Brisa, and others among the first children of Puente del Niño have also come full circle, now volunteering at Puente as young adults.
The Fruit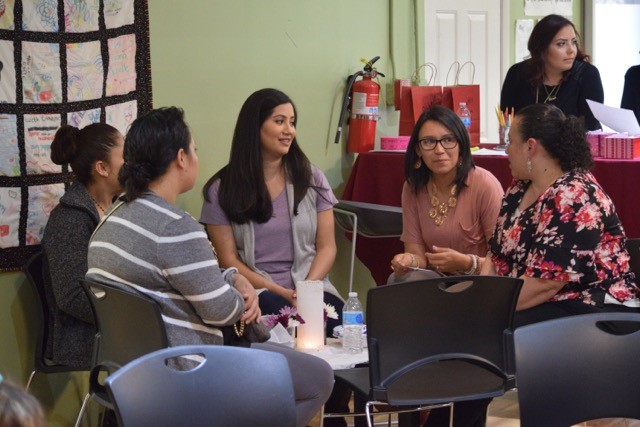 Community partner Marjory reflects on Puente's impact: "The fruit of the past ten years is the impact on families—the way Puente gets to know a family and stays with them over time. The longevity, staying long term—that to me is their strong suit."
A woman named Lorena looks back over the years her family has been involved since that first Puente del Pueblo open house: "Everything about Puente, put together, is so beautiful. There is so much that I feel, so much I could say about this program. They taught me English and helped my kids learn English, too. They took them swimming and other fun things during the summer. But most of all, my kids pray now before they go to sleep. We trust Puente because we see all that our children have gained through the teachers and volunteers. I trust Puente because our kids come home safe and happy, and talking excitedly about God."
"The impact Puente has had," another Puente resident named Cruz said, "is difficult to express. It is bigger than our words. It is the trustworthiness that you have demonstrated, showing us that God is always with us and we can feel free, relaxed, at home in this community. It's the feeling that we are safe and that we can move forward because God, and His people here in the community, are always with us.
"There is a long list of people who loved us and who built relationships with us," she adds. "Matthew and his family. Lilia. Irene and her family. Saul. There are so many more. Puente lets us know that God is here, and we can feel at home in this community; that His people will always be there to help. Puente has told us, 'Here we are. We are your friends and family.'"