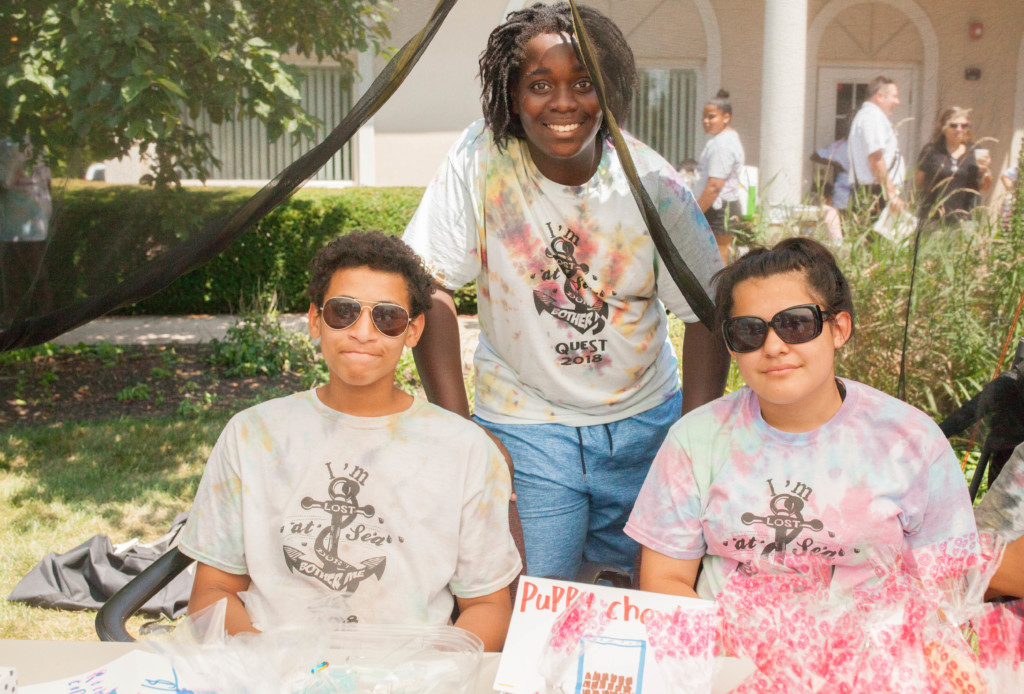 Students from the Warrenville Youth & Family Services (WYFS) Quest program had a blast, learned about basic business principles, and funded a fun trip at its third annual fundraiser in early August.
In preparation for the event, students learned about supply and demand, customer service, seeking donations, preparing for and staffing an event, and business ownership including stakeholders. Students also spent time creating goods to sell. According to Leslee Cremer, WYFS youth services director, students made flower pots, tie blankets, custom artwork, decorative succulents, decorative stones and baked goods. This year they introduced the walking taco and were also given donations of flan and tamales to sell.
On the day of the fundraiser, the Warrenville community showed up to support the students. "Folks from the community attended in droves," says Leslee. "Attendees included representatives from the police and fire department, current volunteers, staff from WYFS and other Outreach sites, WYFS board members, Quest parents and families, and church leaders." Quest students raised $993, which subsidized their end-of-summer field trip to Raging Waves in Yorkville, Illinois.
"We are so proud of the students' success in their third annual fundraiser," continues Leslee. "This year marked their greatest success; they raised just under $1,000!"
One seventh-grade student named Jordie summed it up: "Planning the fundraiser helped me learn that when a lot of people come together you can do really good things, and that Warrenville cares a lot about Quest."
The Quest youth program provides a structured and safe environment for junior high and early senior high youth who are at risk in the greater Warrenville area. Meeting after school and during the summer, Quest includes academic coaching, life skills training, recreation and community service projects.