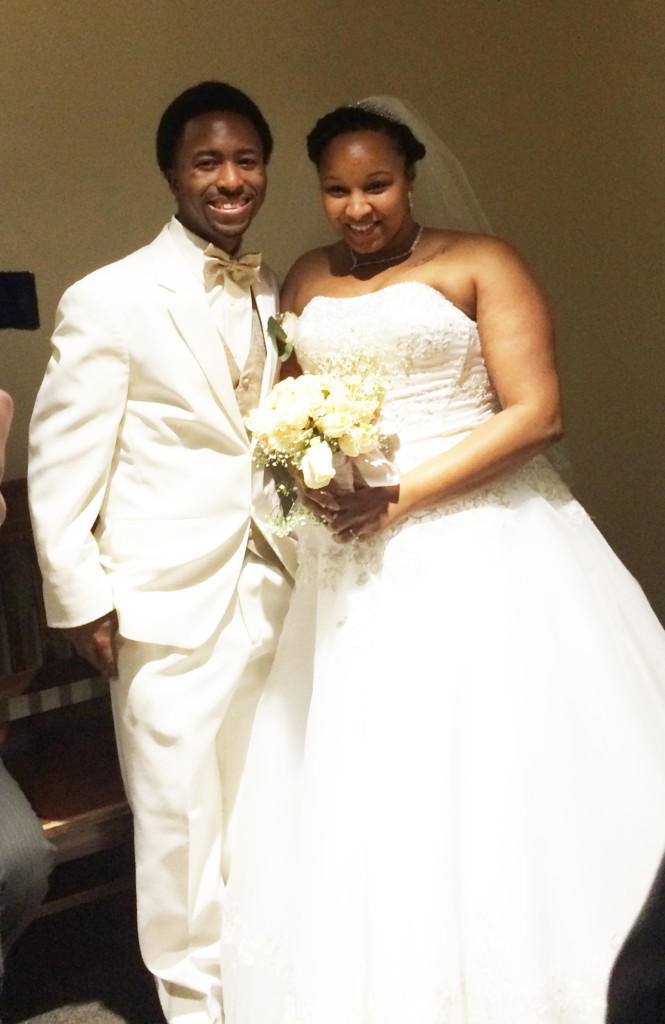 Congratulations to Shirene, a Jubilee Village graduate, on her wedding! Shirene and her husband, Ben, were recently married at Chicago's City Hall in front of about 20 guests. Jubilee Village Director Michelle de Muir and Wheaton Youth Outreach Director Gail Hoffman attended.
Michelle says she was honored to be included and is grateful for her relationship with Shirene. "When Shirene left the program after four incredibly challenging years at Jubilee Village, we stayed connected," she says. "She continued to grow and mature, and she began making really healthy choices. When Shirene contacted me in July about her wedding in December, I was delighted!"
Accordin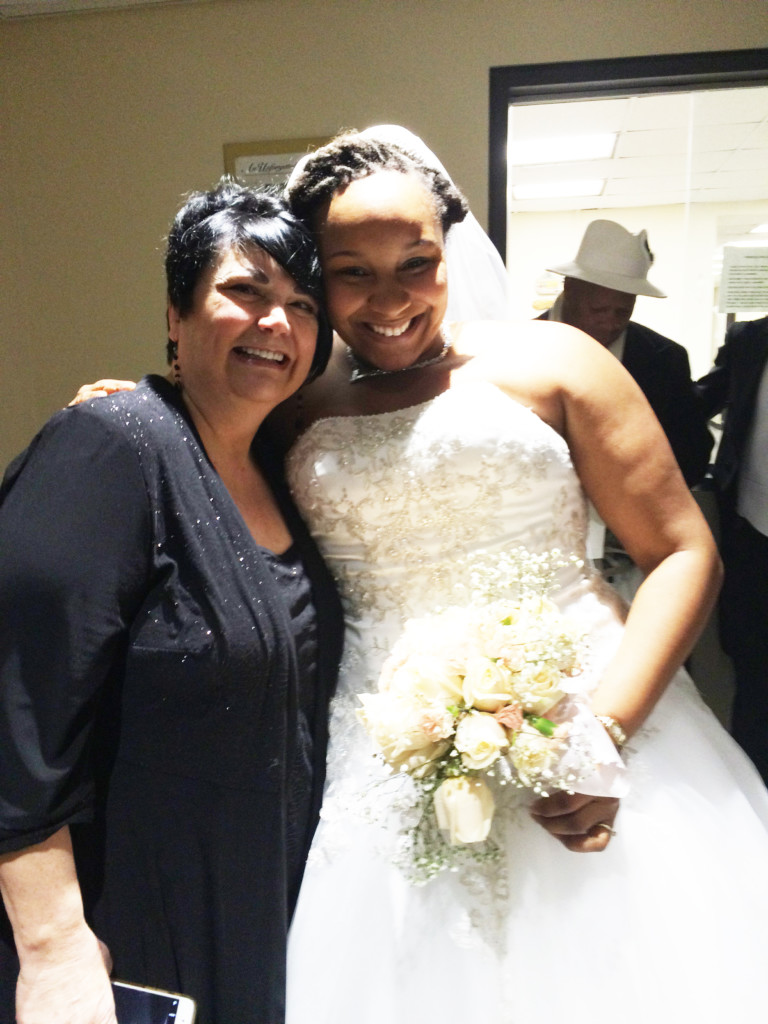 g to Michelle, although the wedding was small, it felt elegant and joyful. "I have never seen a happier bride!" she says. "It touched my heart that the groom was so choked up with love and emotion, that he could barely complete his vows!" The love and joy continued after the ceremony, as Shirene and her son, Paul, kept hugging Michelle over and over.
"It's such an encouragement to see how God uses Jubilee Village to significantly impact the lives of the young single moms who enter our program," says Michelle. "I'm so grateful for all who support Jubilee Village to make this ministry possible."
Following the wedding, the couple and Shirene's son plan to move to Israel, which is where the groom is from.