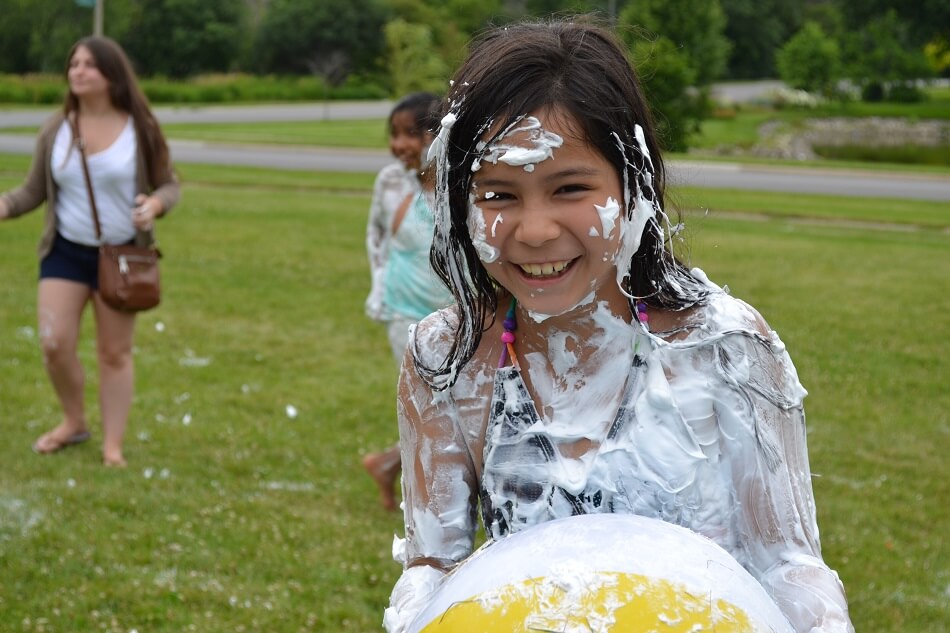 It's time for summer fun! Outreach summer youth programs kick off June 15 and run through August 7. Students meet Monday-Friday from 9:30 a.m. to 3:30 p.m. at Outreach Community Center in Carol Stream, Warrenville Youth & Family Services, Puente del Pueblo and York Community Resource Center.
Summer curriculum across the sites focuses on helping students retain academic skills in reading and math and providing a variety of fun summer activities such as swimming and field trips. The program also plays a crucial role in the lives of families, as it provides child care in a safe, positive environment that allows parents to continue to work while kids are on summer break.
This year's summer theme at OCC is "Speak Life," based on Deuteronomy 30:15. "Students will practice putting others first, trusting God and having a good attitude," says Mary Lundeen, Jubilee Neighborhood School Program Coordinator. Students also take specialized classes in cooking, building, drama, sewing, photography and healthy eating.
At Puente del Pueblo, the theme is "World Tour 2015," based on Psalm 24:1, "The earth is the Lord's and everything in it." According to Matthew McNiel, Director of Punte del Pueblo, an additional goal of this year's summer program is to build relationships and unify students from Puente's two different sites in West Chicago: Timber Lake and Main Park Apartments. He's also excited about teaching students important life skills.
The life skills portion of the summer program at WYFS will focus on goal setting and goal attainment. The theme is "A Goal Written is a Goal Achieved." Leslee Ferguson, Youth Prevention Specialist, says staff will emphasize personal values with the students.
All sites additionally offer opt-in Christian education to teach students about faith.
Make a difference in the life of our local students this summer. Support our summer programs through your prayers and consider volunteering or making a gift.