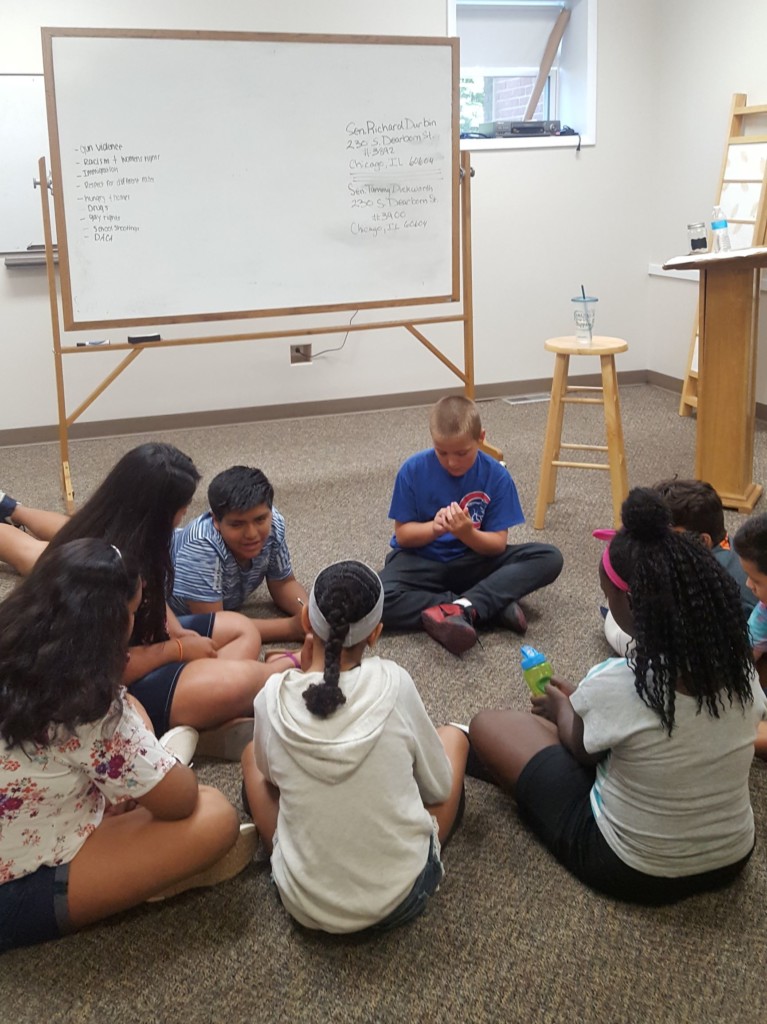 The Warrenville Youth & Family Services' summer youth program, Quest, has been learning about advocacy as part of its service learning curriculum this summer. According to Quest teacher Grace Harrington, students spent time identifying an issue that impacted their lives and communities. They then wrote to their US senators, explaining why the issue they chose was important and what they felt could be done to help. Issues addressed include immigration, gun violence in schools, mental health services, DACA, women's rights, animal welfare, and affordable nutrition.
"It was encouraging to see students think critically about the issues that affect them and to get involved in making a difference," says Grace.
The Quest youth program provides a structured and safe environment for junior high and early senior high youth who are at risk in the greater Warrenville area. Meeting after school and during the summer, Quest includes academic coaching, life skills training, recreation and community service projects.