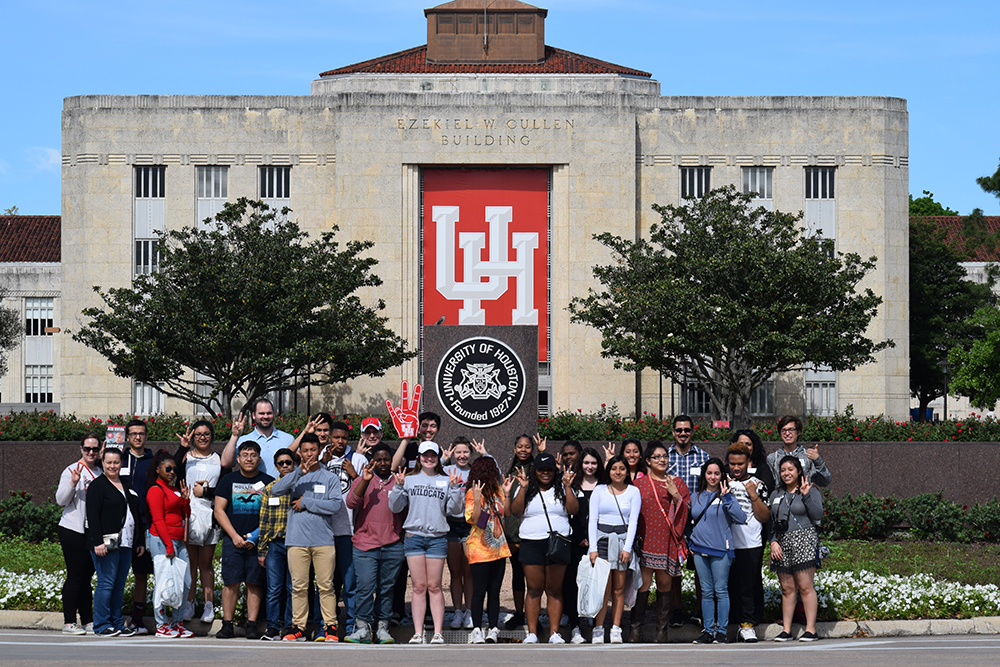 When Jillian Newkirk worked as youth education and employment counselor in College Opportunity Program (COP) at Outreach Community Center in Carol Stream (OCC) six years ago, her passion for helping vulnerable students go to college led her to create a fundraising effort to support the program's annual college tour. Now, even as she's moved on from Outreach to pursue counseling full-time at her private practice, she's still finding ways to help high school students attend the tour.
"Jillian started Penny Wars six years ago with the help of a student," says Gigi Nyesoah, high school and college programs coordinator. "Now it's an annual fundraiser. It has been a great way to get staff from all of our Outreach sites, elementary and junior high students, and parents to help raise money for our college tour."
Although she left Outreach three years ago, Jillian knew she wanted to continue supporting the college tour. "After spending time chaperoning multiple college tours, I saw firsthand how transformative the tour is," she says. "It provides students the opportunity to leave home, live up to behavioral standards, and see that the world is much bigger than what they know. It allows them to dream and have their mind opened to possibilities they never thought were available or accessible to them."
To motivate students to do their part by collecting change for Penny Wars, she decided to get involved by rewarding the top three earners. "We (Gigi and Jillian) decided to create a contest for the students to earn some money toward their trip," Jillian explains. "The top earning students receive a scholarship toward their trip and all participants who collect at least $10 get their name in a drawing for some spending money for the trip. My vision was to make the trip more accessible for students who truly want to go and would work hard for it!"
Jillian kicked off the contest by visiting the Center to explain how it works, and closed it out by congratulating the winner. "I love getting to spend some time talking to the students," she says. "They appreciate the money, but they want to know that donors care about them."
The plan worked. One student was so motivated to collect as much change as he could, that in exchange 82% of his trip was paid for by Jillian. Sui, the first-place winner, says, "I tried really hard to go to houses that I personally know in order to collect as much change as possible. I collected the change with the attitude that I can definitely win."
Jillian says it's a no-brainer to give to a student and transform a life. "I believe I need to be faithful to give," she says. "It's a joy to support these kids and OCC and I look forward to being able to do that more as God allows my business to increase."
Director of OCC Dina Hilliard says that Jillian's bright ideas and generosity are truly making a difference in the lives of students. "Jillian's contribution to the college tour helps our students take ownership of making the college tour a success for all."
The College Opportunity Program (COP) removes the barriers that prevent promising young students who come from struggling family or financial circumstances from seeking higher education. COP is a holistic college assistance program, consisting of two components: college preparation for high school students and college scholarships and support.