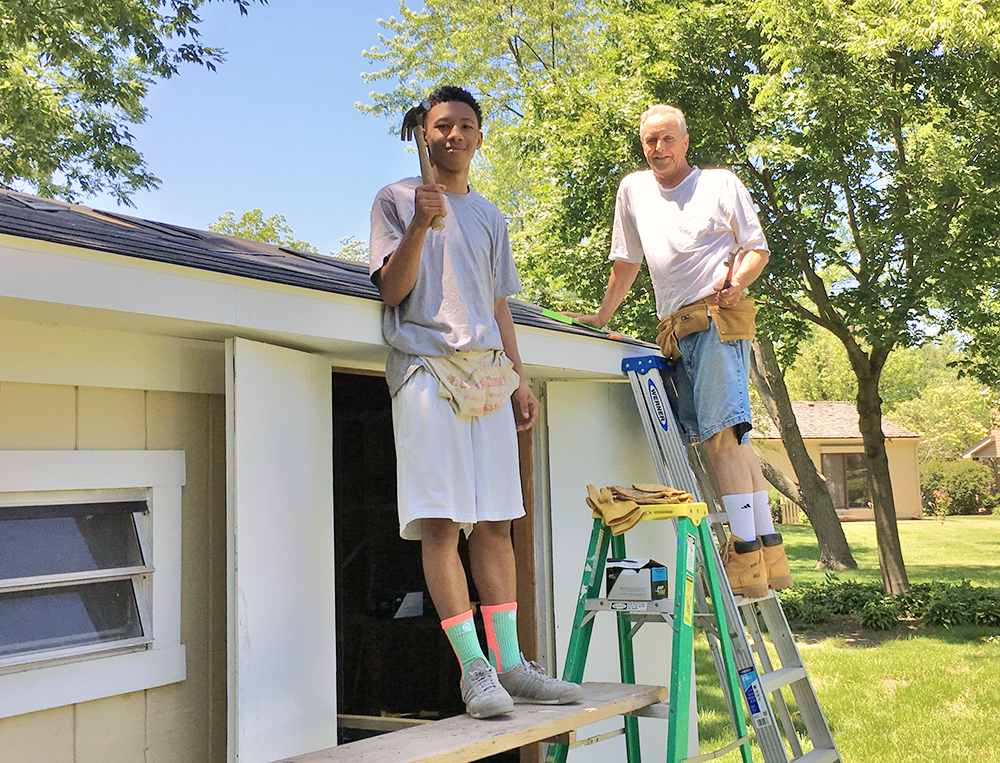 This summer, thanks to the OCC Big Buddy program, one high school student took a break from the classroom to get a hands-on lesson in construction. It all started when Dick Routson, Big Buddy mentor, noticed that his neighbors' shed needed a new roof—and saw an opportunity.
"Our neighbors Ken and Mary Jo Krauss, fellow OCC volunteers and supporters, needed the shingles on their shed replaced," says Dick. "I thought it would be a great chance to work together on a project with P.J., the high school student I mentor."
The project, which took two full Saturdays, included full removal of old shingles and installation of new ones. P.J. started by measuring the roof to determine quantities of felt paper and shingles, he estimated his labor time and hourly rate, and Dick helped him quote a price to Mr. Krauss for his work. (Mr. Krauss supplied the materials.)
According to Dick, P.J. greatly benefitted from and enjoyed the experience. "He learned about shingle removal and installation, tools, leverage, lifting and prying," he says. "He learned that lifting 80-lb. bundles of shingles takes a lot of work. The project included a lot of sweat (temperatures were in the 90s), several blisters and a few smashed fingers—but it also included the satisfaction of a job well done.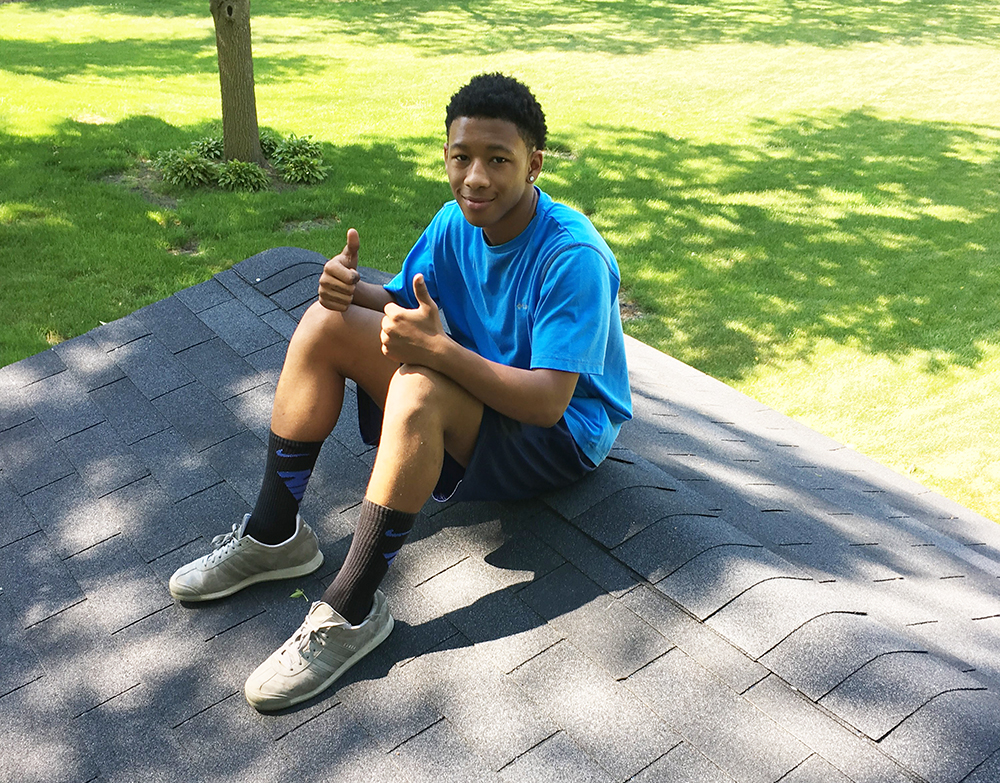 "He has thanked me numerous times for teaching him about this kind of work," Dick continues. "It seemed to be a unique opportunity; I don't think he would get this type of learning experience from his family or school."
Dina Hilliard, OCC director, holds this project up as an example of how volunteers can truly make a difference in the lives of students. "Dick mentored P.J. on many fronts while replacing the roof on that shed," she says. "It was a wonderful chance for a mentor to build confidence and character in a youth while working together, teaching a craft and setting an example. What an inspiring story of a volunteer who's dedicated to the immediate and future success of the young people we serve."
Big Buddy is OCC's mentoring program, in which a caring adult volunteer is matched with a student. This intergenerational mentoring relationship is strengthened as the matched pair grows to know one another through activities such as sports, hobbies, arts and crafts, faith activities, fitness, community service, the arts and college or career exploration. This program, largely supported by Wheaton Bible Church, strives to build self-esteem, character and confidence in the youth who participate.