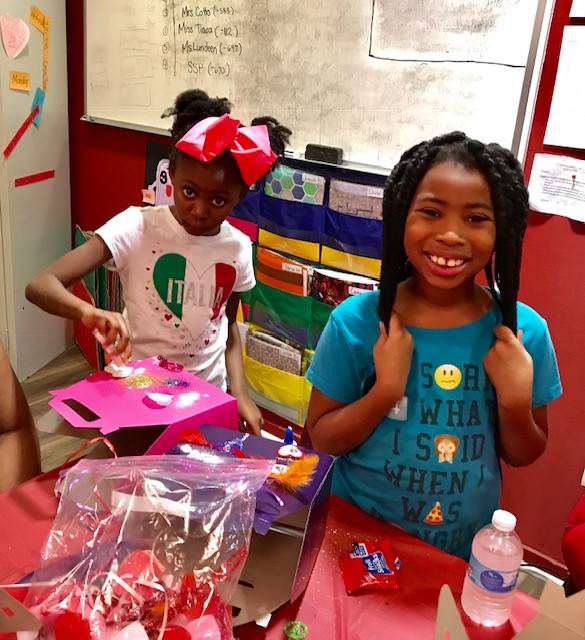 Outreach Community Center in Carol Stream-Villagebrook residents recently joined together for an evening of crafting on February 13 to prepare for Valentine's Day. The group made Valentine boxes for students to bring to school the next day to contain all the Valentines they would be receiving. Teen Council and Parent Council members were on hand to help younger students with gluing, applying stickers, and rounding up pom poms.
This annual tradition is a favorite for the community, as it's a fun evening of crafting together with family and friends in a cozy room with lots of space and supplies. "I set out examples to jumpstart the kids' planning process, and I'm always amazed by each person's creativity," says Marissa Sabio, Villagebrook program coordinator. "And it's really sweet to see the older kids encouraging the younger ones, and younger folks looking to their older teenage and adult neighbors for help—and receiving it. Community-wide events like these are fun and help foster a sense of neighborhood and intergenerational relationships."
Outreach Community Center – Villagebrook is a satellite site of Outreach Community Center in Carol Stream, offering after-school and summer programs for 2nd-4th grade students as well as case management services and community development opportunities for those living in the Villagebrook Apartments in Carol Stream. All activities of Outreach Community Center – Villagebrook are supported by Full Circle Communities.