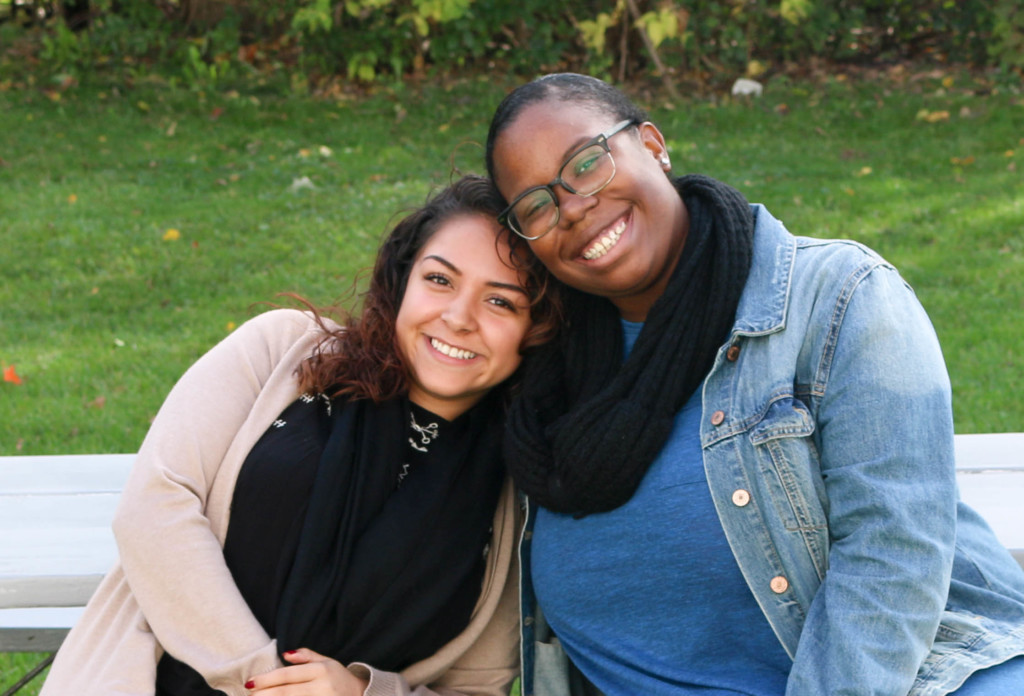 Tiara Sims and Sandra Granados were neighbors at OCC-Villagebrook since they were young and classmates throughout middle school and high school. As they grew up, their friendship grew and the pair became inseparable. So when Sandy started volunteering at OCC-Villagebrook as a young adult, it was no surprise that Tiara came along for the ride.
"We both worked with elementary school kids in the Jubilee Neighborhood School (JNS-elementary) program during the summer of 2016," says Tiara. "When the school year started, Lathie Norton (former OCC-Villagebrook director) asked if I would continue volunteering during the school year." Sandy had already been volunteering in the after-school program; after hearing about her friend's experience, Tiara decided to sign on, as well.
Volunteering with children makes sense for both girls. Sandy has always enjoyed working with kids and enjoyed tutoring members of her family. "When my younger brother and niece would arrive home from school or the community center, the first thing we would do is go over homework and read for 15 to 30 minutes," she says. "When Lathie asked me if I wanted to volunteer at Villagebrook, I didn't hesitate. The role was so much like what I was doing at home; it felt so natural to me."
For Tiara, elementary education is more than a hobby. "I am going to school to be an early childhood teacher," she says. "Working with students at Villagebrook is the perfect opportunity to get some experience working with kids."
Giving back
Tiara fondly recalls her time at Villagebrook and loves being able to give back. She remembers meeting many different people, playing on the playground with the other kids, and playing hide and seek around the complex. "Villagebrook was always a fun place for me," she says. "Everyone got along with each other no matter what age. It's so cool to see the kids here now and how they are growing up."
Seeing how everyone cares for each other at Villagebrook inspires her to help others. "I want to care for others in the same way others cared for me," she says. "It's so important for children to have good role models and to know that caring adults love and support them."
Sandy calls volunteering at Villagebrook a "privilege" that is teaching her a lot about herself. "Knowing I am helping children grow in knowledge fulfills me," she says. "It has also helped me step out of my comfort zone; I have always been a very shy person but volunteering at Villagebrook has helped me come out of my shell. Simply being around so many children at once brings out the best in me."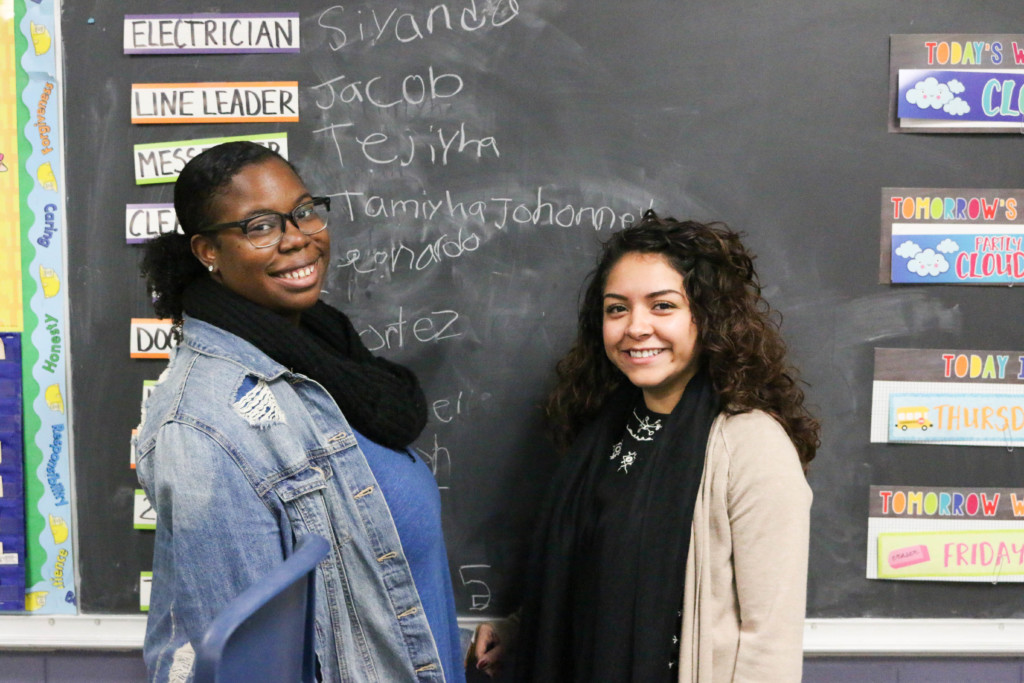 Next steps
While both Sandy and Tiara are continuing at OCC-Villagebrook this fall, their volunteer work has led to other opportunities. Tiara has started working as a classroom aide in the JNS program at Outreach Community Center in Carol Stream and plans to finish work on her associate's degree in early childhood education at College of DuPage in the spring of 2018.
Meanwhile, Sandy recently was hired as the bilingual receptionist at Warrenville Youth & Family Services. She will be attending University of Illinois at Chicago in Spring 2018, majoring in criminal justice. She hopes to be a juvenile probation officer.
Sandy credits Villagebrook with introducing her to a wider range of people, ideas and job opportunities within Outreach. "It made me realize how much I enjoy being around a learning/teaching environment. And I love Outreach's mission so I decided to continue working in such great environment!"
Tiara is just as thankful for Villagebrook. "Villagebrook has showed me how helping and caring a community can be," she says. "It's a wonderful community for all families and I love being a part of it."