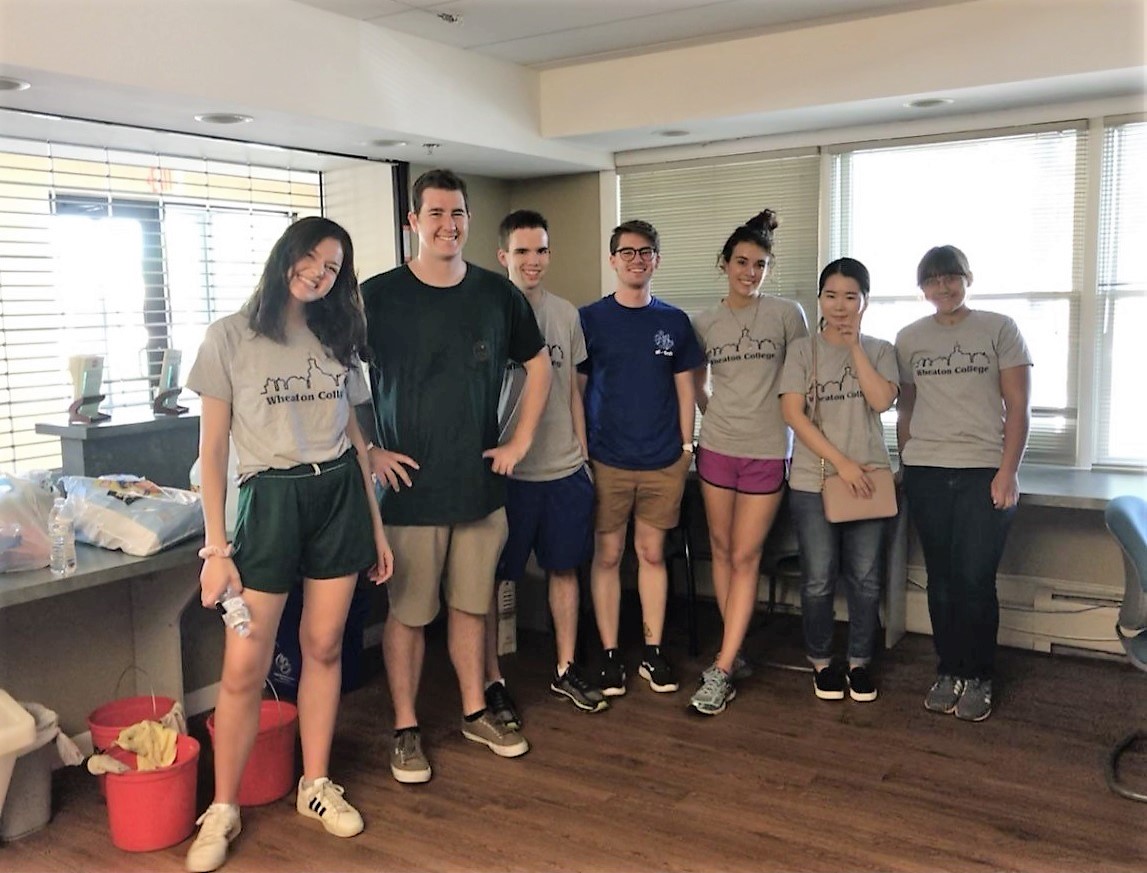 Jubilee Village, Outreach's transitional housing for young, single mothers and their children, is grateful for the group of Wheaton College transfer students who spent their service day cleaning and organizing the building! According to Jubilee Village Case Manager Blythe Todd, the group took on much-needed tasks such as organizing the resource room, cleaning children's toys and decluttering common areas. "Their hearts for service shone through their work," she says.
As students new to the area, they were interested in finding out more about the demographics of those served in Jubilee Village and how these women learned of the transitional housing program. "Raising a child as a single mother is a daunting task, and the barriers these women face are seemingly endless and incredibly difficult to comprehend unless experienced directly," explains Blythe. "We shared how Jubilee Village works alongside young mothers to provide safe, stable and supportive environments so women can do the same for their child."
Blythe is thankful for the students' servant hearts and inquisitive minds; she hopes more local groups will invest in community outreach. "Learning about the diverse experiences of those in our community prompts a willingness to care for, love, and serve those around us—just as these Wheaton College students have done."
A transitional housing program for single, formerly homeless mothers, Jubilee Village serves women between the ages of 18 and 24 and their children. The program is designed to holistically address the myriad needs of its residents, many of whom come with histories of family discord and domestic violence and without financial resources or job skills.