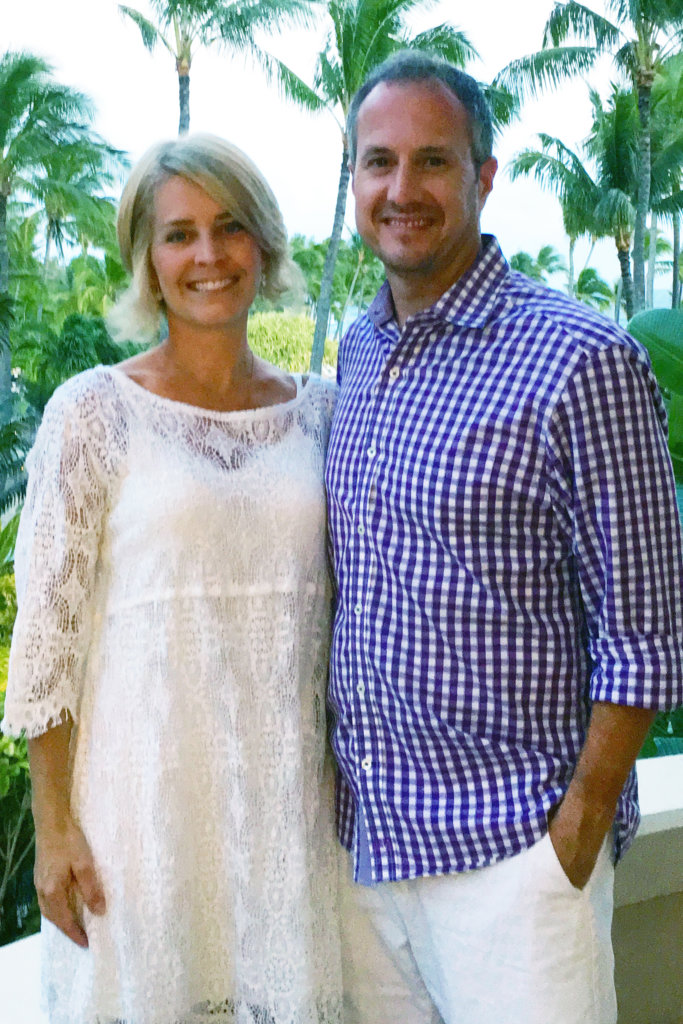 Scott and Amy Shelton first heard about Outreach when their church, Wheaton Bible, held gift drives for the annual Christmas Store at Outreach Community Center in Carol Stream. "The first year we attended WBC, we were excited to get the kids involved in selecting and helping to purchase gifts that we saw on the back of the church program," says Amy.
As their family learned more and more about Outreach, they were impressed with the number of different ministries and needs that Outreach serves as well as the impact they have in the community. They have had an opportunity to tour some of the sites and interact with those who have been blessed by Outreach.
Amy and Scott were also impressed with Outreach's partnership with local churches and stewardship of resources. "It is a creative model to support your own organization through ministries such as Jubilee Furniture," says Scott, "and the partnerships with local churches are amazing."
They decided to become Partners, investors who give a minimum of $1,000 each year, to support Outreach's vital work in the community and help make a difference. While they're excited about all aspects of the ministry, the family is particularly passionate about Puente del Pueblo and Hearts of Grace "since they both help create a brighter future for families and give people life skills and support."
The Sheltons hope to stay involved for years to come. "Outreach truly strives to be the hands and feet of Christ," says Amy. "We enjoy seeing and hearing the stories of lives that are being impacted locally, and knowing we're a part of it."
Find out more about becoming a Partner or contact Vice President of Resource Development Bonnie Malcolm Chrisman for more information.