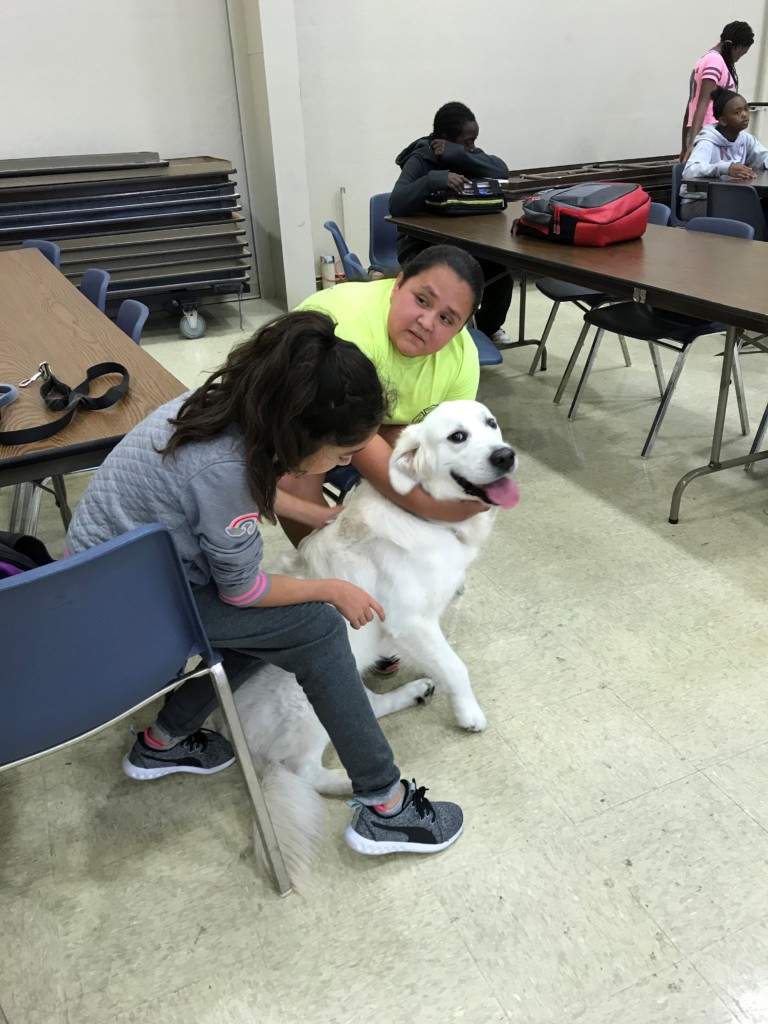 Students from the Warrenville Youth & Family Services (WYFS) Quest program finished making homemade dog chew toys for donation to local animal shelters to wrap up this month's service learning project. Students really enjoyed being creative with the types of chew toys they made (braided, knotted, twisted).
Quest Teacher Beth O'Connor says, "The students feel proud and happy to help animals in need. Students were observed working together and having pleasant conversations with each other."
One student said, "These are easy to make. I am going to make one for my dog when I get home. Maybe I will even start selling some!"
The Quest youth program provides a structured and safe environment for junior high and early senior high youth who are at risk in the greater Warrenville area. Meeting after school and during the summer, Quest includes academic coaching, life skills training, recreation and community service projects.