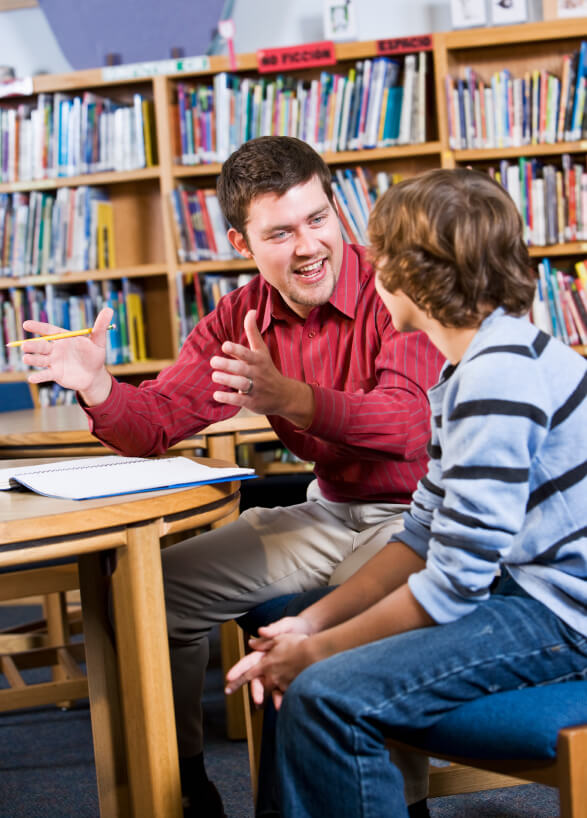 Marie, a mother of two adolescent boys, came to the youth services building at Warrenville Youth & Family Services in the fall of 2014. Clearly distraught, she described her situation.
A social worker at the middle school where her sons attend had recently contacted Marie. She was shocked to hear that her sons Mike and Ryan, once academically successful, were showing significant declines in academic performance as well as demonstrating some concerning behavior.
According to WYFS staff, Marie's family was facing challenges that contributed to her sons' behavior. Her ex-husband had recently become incarcerated. Additionally, Marie had lost steady employment, forcing her and her sons to move into her parents' two-bedroom apartment. Marie was able to find new employment but had to take on a second job to supplement her income.
Soon after this initial meeting Marie's sons enrolled in Quest and also joined the WYFS academic coaching and mentoring programs. Mike, Marie's oldest son, was matched with a mentor in the community who, upon learning about Mike's academic decline, volunteered to also tutor him in the academic coaching program. Ryan was matched with two separate volunteers, one for academic coaching and one for Link mentoring.
Leslee Ferguson, Youth Prevention Specialist, says, "Marie is in constant contact with WYFS youth services staff and praises the program for the positive impact it has had on her sons and family. She is grateful for the relationships her sons have developed through Link mentoring." Marie is especially grateful that her sons are safe at Quest after school while she is at work, that they're learning study skills, and that they're receiving tutoring services from academic coaches she respects.
"These programs have made a significant difference in their lives and Marie is eager for her sons to continue their involvement in WYFS youth services programs," says Leslee.